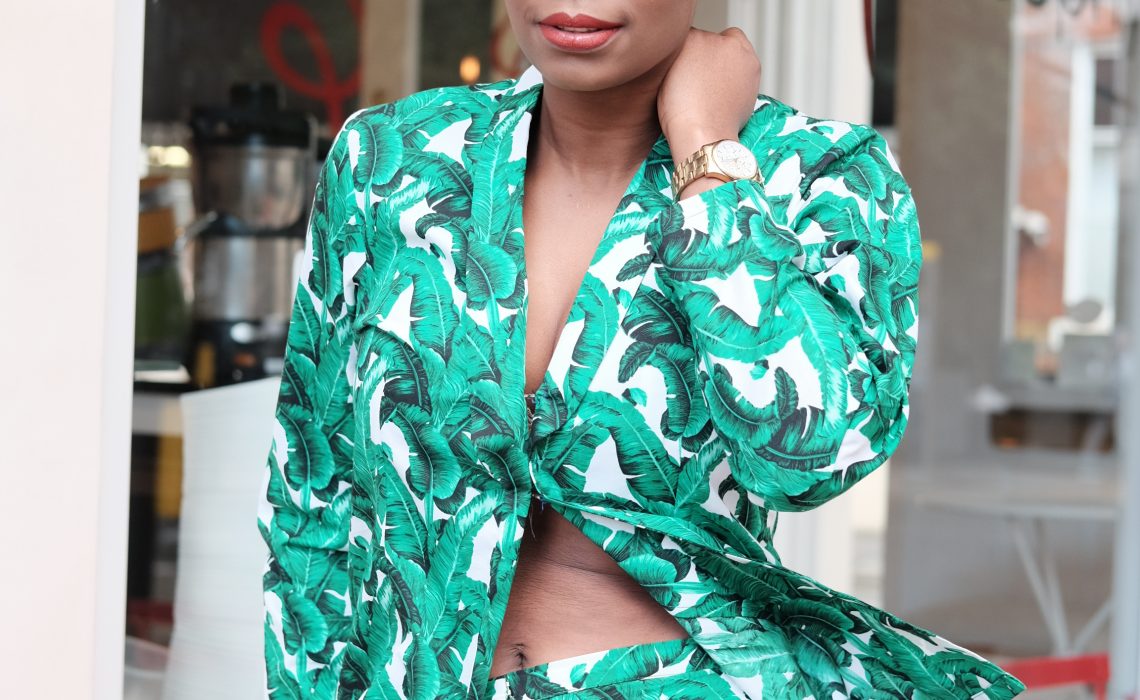 Hello beautiful people.
The weather is getting better here in Dubai. I managed to actually chill out by the pool without running out of breath. I know that sounds like an exaggeration but for those that live here and those that have visited Dubai would bear witness.
There's so much that one is able to deduce from a person outfit. Their style sense, Jewelry and makeup they choose say so much about an individual. Now, I am not saying that it's always 100% but most times it is.
Having said that, since I was little, I always admired women wearing well fitted tailored suits and always imagined myself in one. Did you know that I actually dreamed of being a lawyer and imagined myself killing it like VIOLA DAVIS and KERRY WASHINGTON. Fighting injustice and speaking for those with no voice has always been close to my heart. Anyway that's what goes into a perfect suit for me. It's the confidence, the power, the grace… while looking fashionable.
The palm prints have been trending the whole summer and no matter how hard I tried, I just couldn't find any clothing item in this print that fit as I wanted. I went and did what I know best. I bought fabric and had an outfit made from it. This suit is inspired by one of my favourite artists Solange Knowles. She's the mother of dressing in prints. She's up high on my list for fashion inspirations.
I paired the suit with a pair of mauve suede Nike trainers. The green and the red compliment each other so well.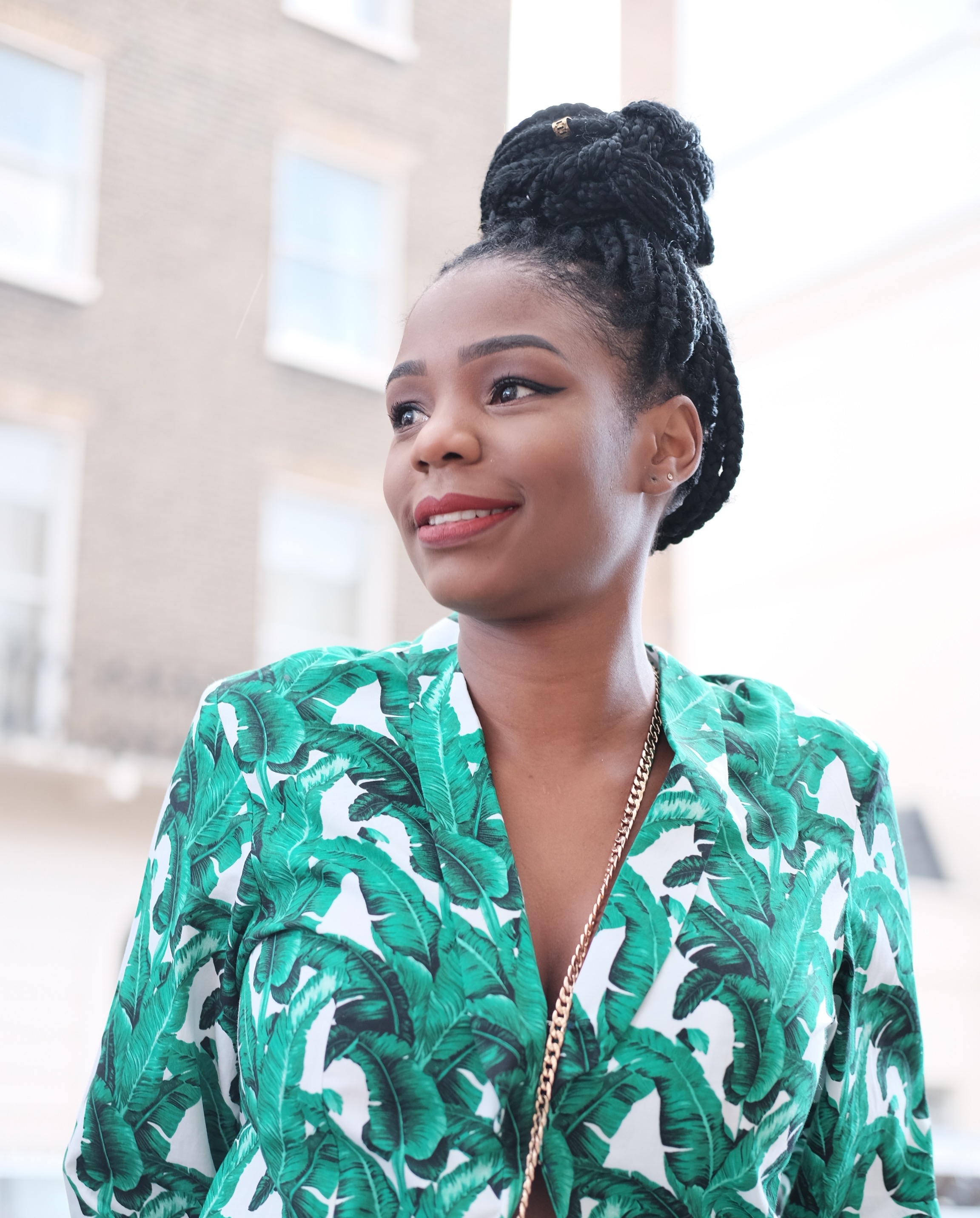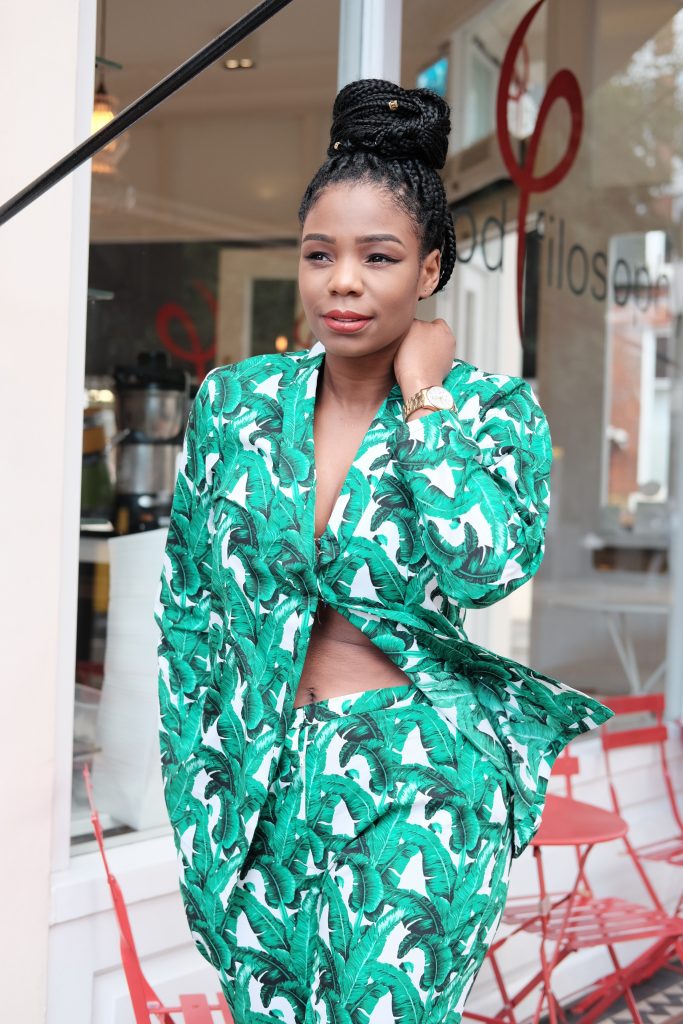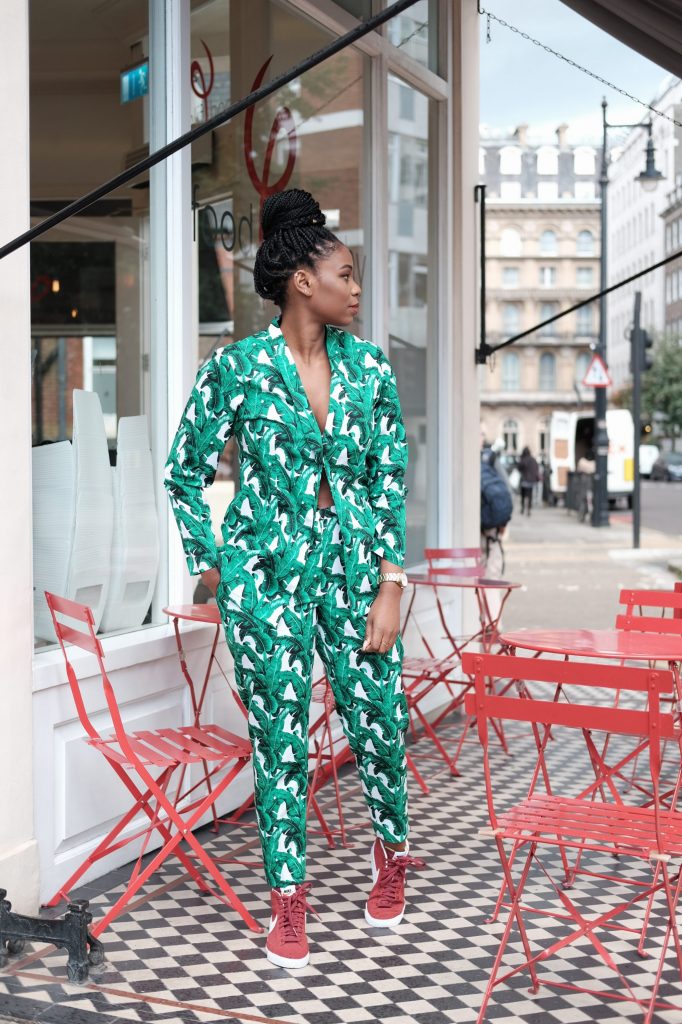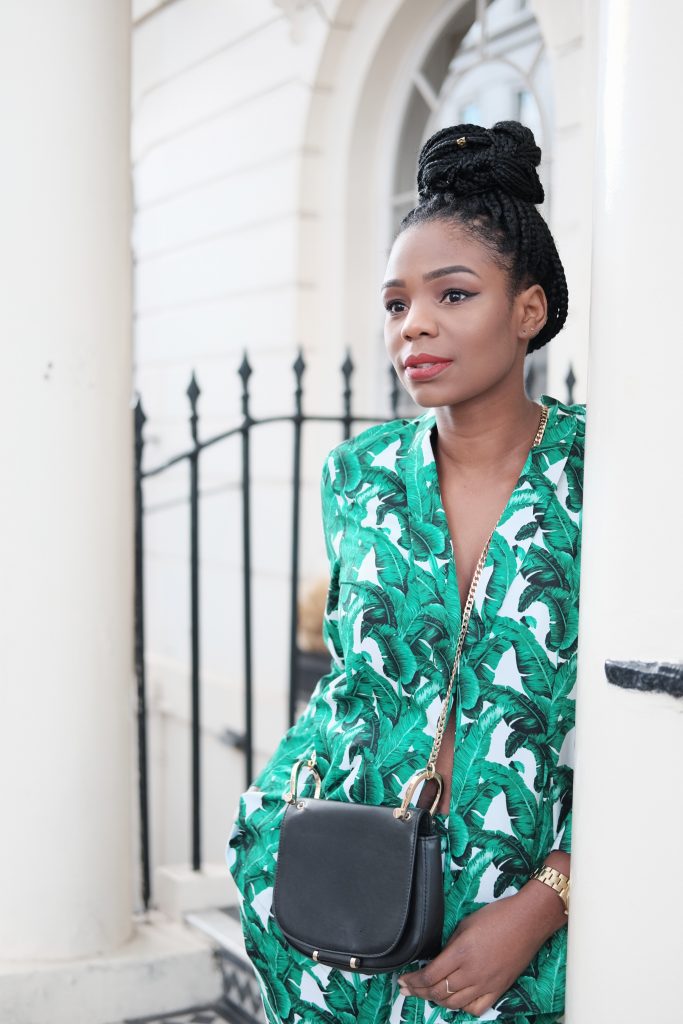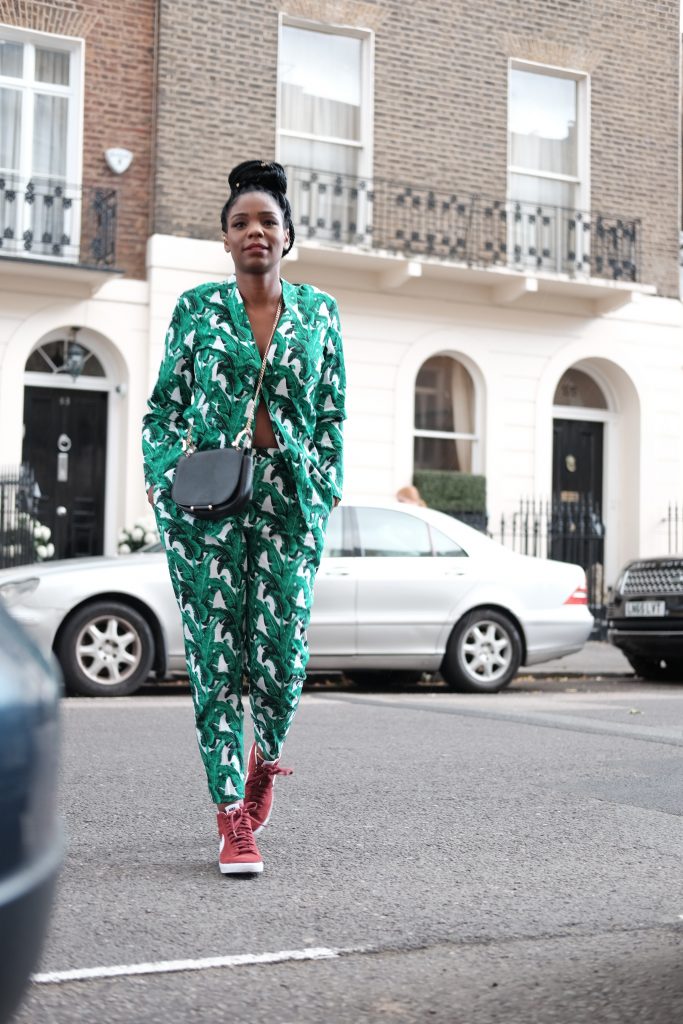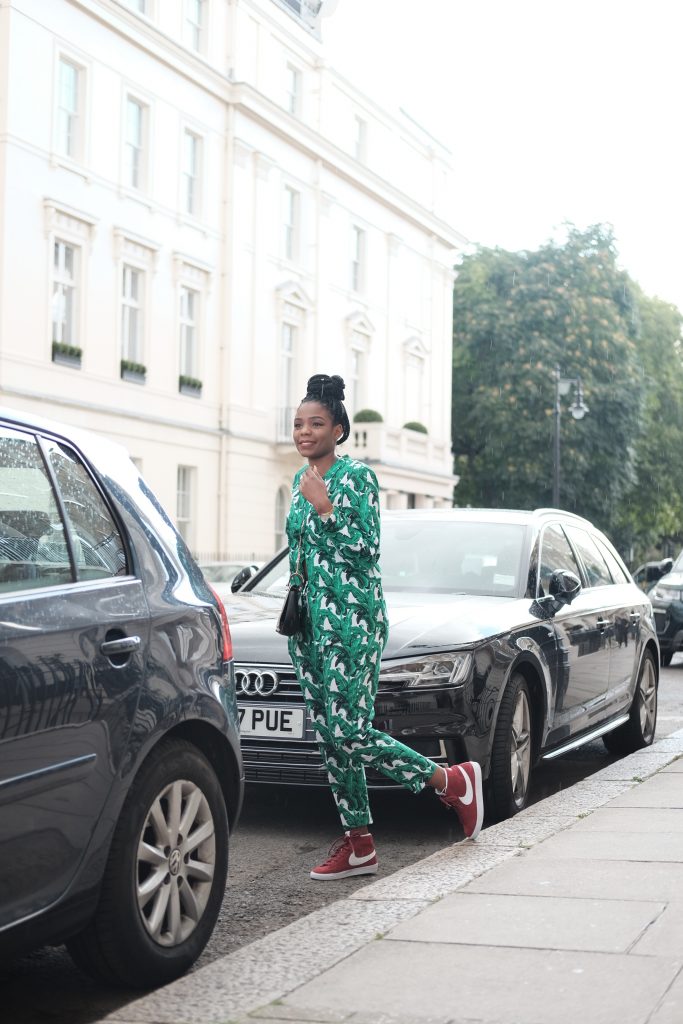 Referring back to one of my post in July, I talked about guarding our hearts. The bible says in Provers 4:23," above all else, guard your heart for everything you do flows from it".
It's so hard for any human being to admit that they failed at something they already knew. I'll admit to it and say it's another lesson learned. The experiences I have had for these past two months have reminded me that sometimes we become too confident in our strength so much that we put our guard down unknowingly. Maybe because we have gone though similar situations in the past and think if ever we come face to face with it again, we'd know exactly what to do. The devil is so crafty that he will never come out at you the same as last time. He always has a different twist to his plans.
In conclusion, here's four things I've re-learned…..
Priotise you-You are number one before anyone else, before anyones feelings. Be selfish. You are your longest commitment so give the best love to yourself and anyone that comes into your life will follow suit.
Know your worth-When you know your worth, you'll never allow anyone to treat you any different than how you'd treat yourself.
Actions speak louder than words-This is said so often but we forget. Give time for people to prove themselves. The moment they start getting impatient or there are "too busy" listen. You'll hear what they are actually trying to tell you.
Trust your gut– Everytime, if not most times, intuition is never wrong but we choose to ignore the signs. We become so consumed in what we want and we lose sight .
Do you agree or disagree with these four things ? What has life taught you lately?
Remember BE- YOU
Vee XO