Hello beautiful humans,
I hope you've had a wonderful weekend. A post has been well overdue but rather than the one I intended to share with you I felt it right to share this one first. Why? NWFW happened.!! YES, YES, It had all the social media platforms flooded. Let's not forget the epic finalle walk by Teyana Taylor. OMG, she killed it right?! I am just a huge fan and her body thou……That's hella of hard work, discipline and dedication PERIOD!
It is evident just how big NYFW is. Everyone in fashion industry is super hyped up, excited for the unveiling of what the designers have been working on all year. It's also a big deal to attend late alone to get a personalised invitation to get a first hand experience of one of the most talked about fashion weeks.
As a small time blogger, I was happy to relive the moments and shows from all talented designers, artists and bloggers that I follow on social media. While I was busy day dreaming of what it would be like, my mind got crazy creating a look that I'd wear at an affordable price.
The whole outfit is full of trendy fashion items at the moment.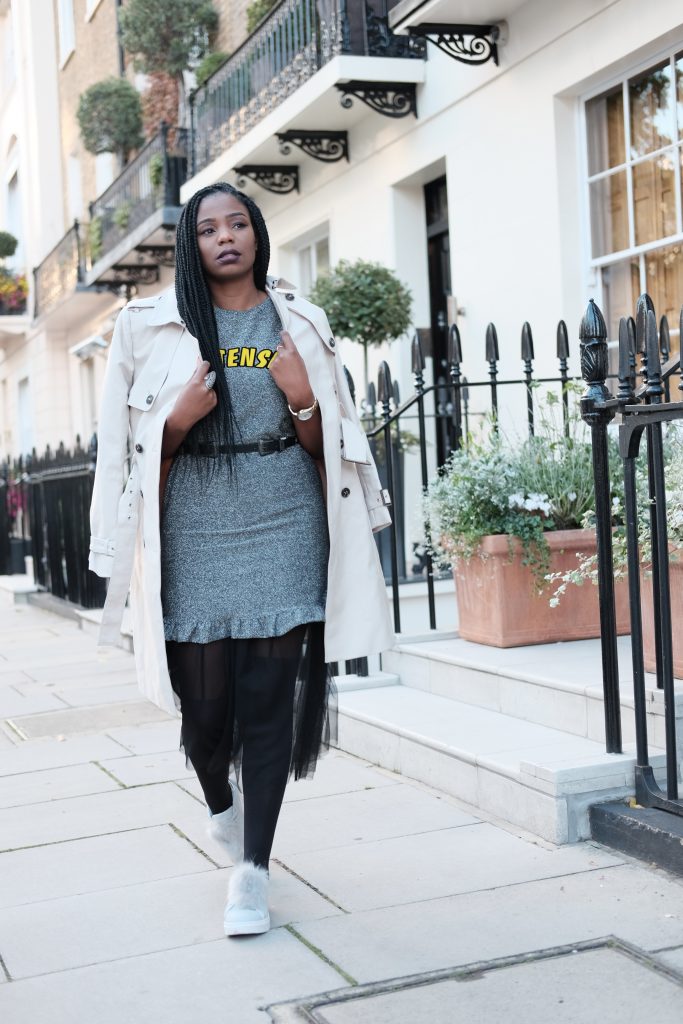 I wore a black mesh dress underneath with a metallic, glittery dress with frills on top of it. I wore a double-buckle belt to accentuate the waist. I finished the look with a midi trench-coat, pom pom fluff trainers.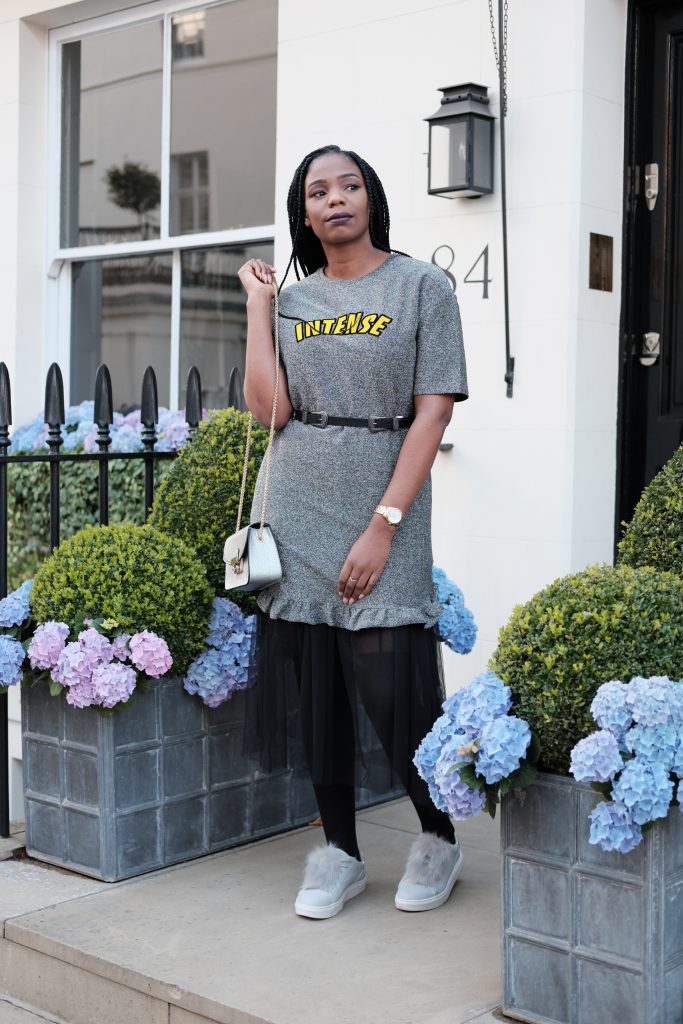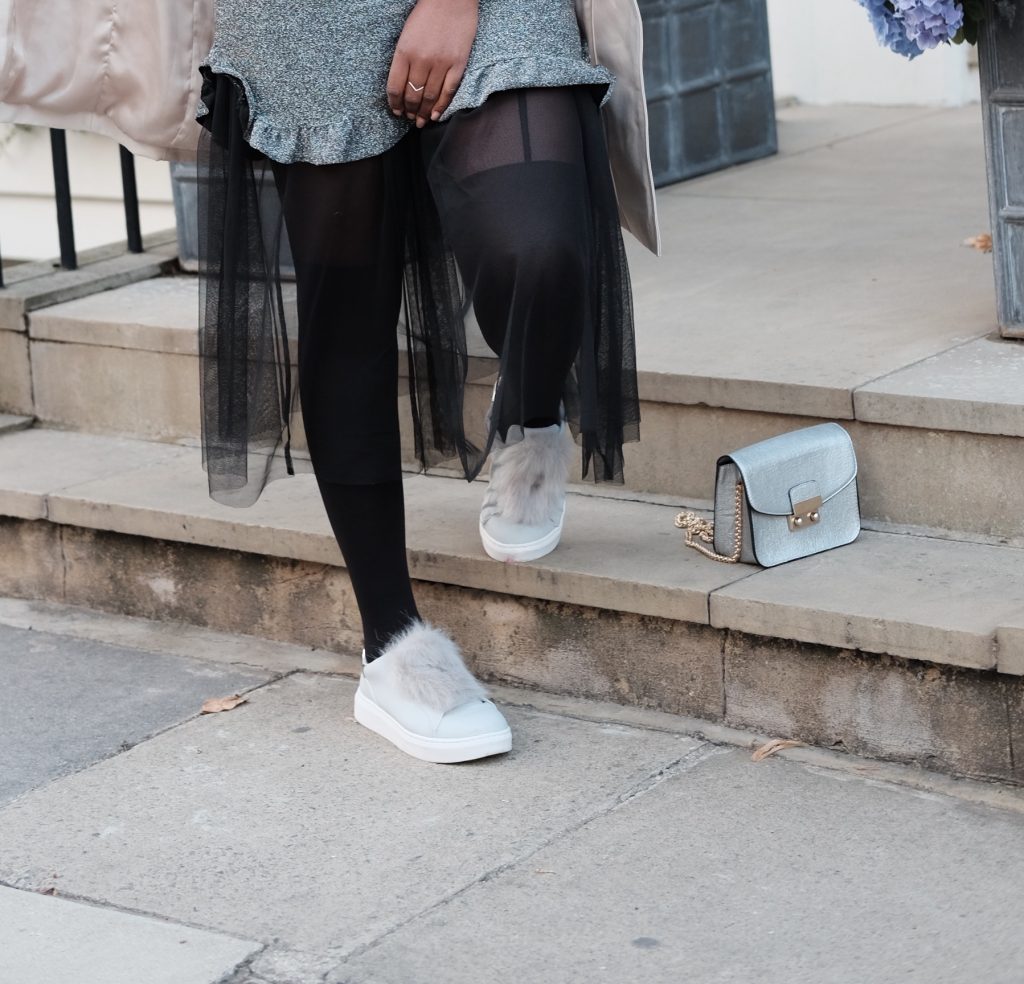 The bow suspender belt over-knew tights added the lingerie influence that has been a hit from the beginning of the year .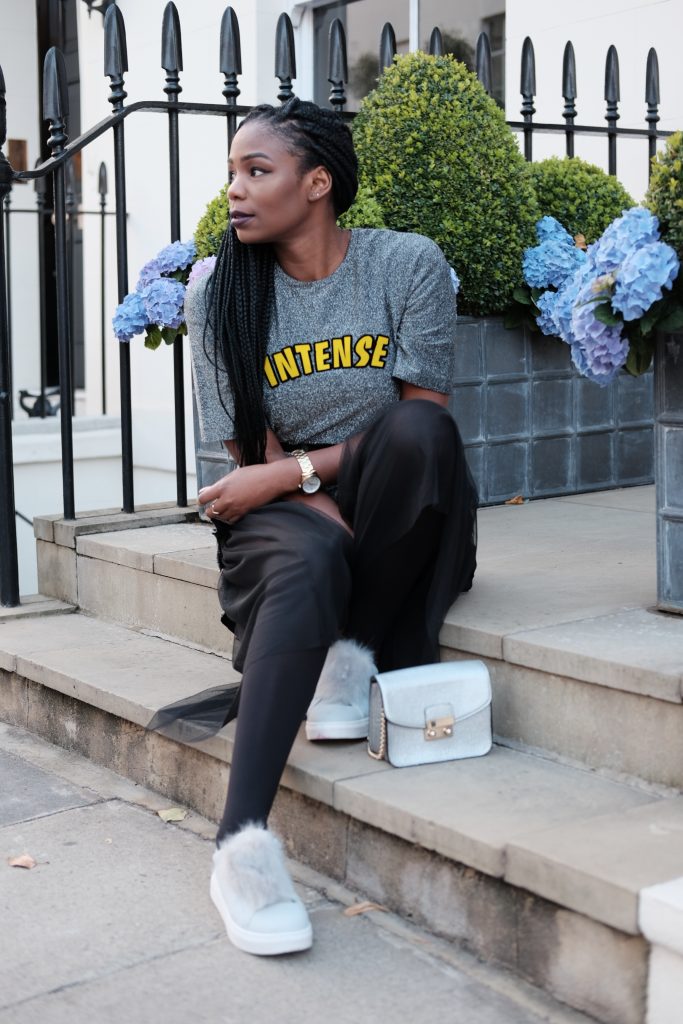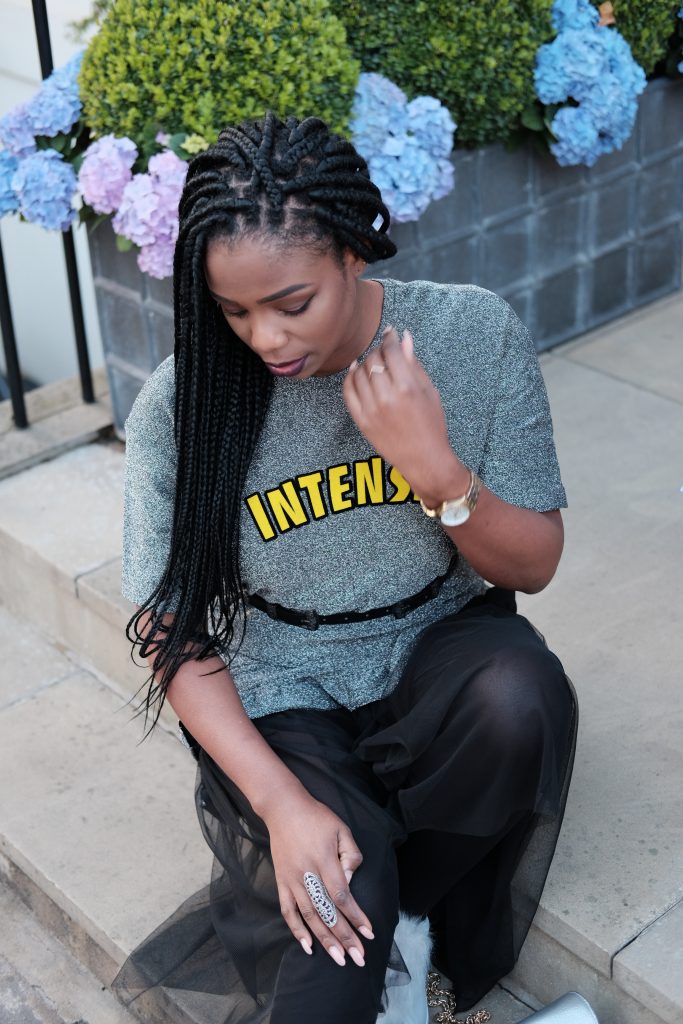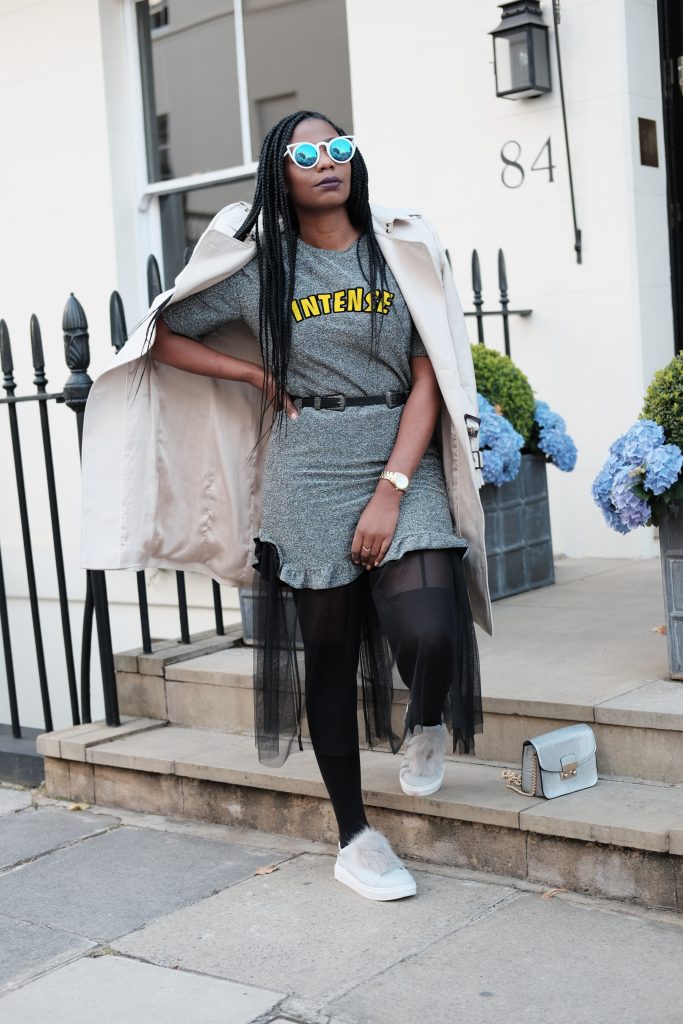 Having metallic silver effects, plus the blue and white cat eye sunglasses gives it a futuristic look.
Sneakers; HERE
Stockings; HERE
Trench coat; HERE
Belt;  HERE
Sunglasses; HERE
Did you guys watch the any of the shows for NYFW? Who was your favourite designer? What do you think of this look?
I'd really love hear what you think so comment below!!!
I'll be doing a feature of  Malawian bloggers in the next few weeks. So make sure you SUBSCRIBE (fill in form on the side bar) so you won't miss out.
Remember BE-YOU
Vee XO