Hello beautiful humans,
I hope y'all had a lovely weekend.  I had a chilled weekend recovering from all the travelling.
Damn I do LOVE traveling but can get exhausting at times. Anyway, as I mentioned in my first blog post at the beginning of the year, I made a promise to get out of my comfort zone and try out new things. This meant different activities, being more social and also my dressing style. This two piece outfit made from African fabric is definitely a step towards that goal.
Firstly, I have never had a two piece which I am comfortable wearing. Once again if you have been following my blog, you would remember me mention that I have the struggle of finding clothes that fit the upper part of my body perfectly. This is one of the reasons I resulted to having some of my clothes tailored.
I bought this fabric from a local market in Senegal two years ago and it was super cheap. As usual I get so overwhelmed when I go to fabric stores/markets in Africa. I could buy the entire store really if I could lol. They are so comfortable on the skin regardless of different weather conditions, never goes out of fashion and mostly I feel so proud because it represents all I am  AFRICAN.
It took me a while to decide what I wanted to make out of it. After buying a pair of culottes recently and loved how cute and comfortable they feel, I decided to have a pair of culottes and a crop top made.
I must say I was very happy with how it turned out. The culottes are high waisted because I didn't want to expose my midriff too much.(I hide my belly in one of the pictures because your girl was having a bad day and wasn't about to traumatise you all with it lol. It's a working progress, watch out for the abs coming soon. LOL)!
The earrings and mules are from my last post.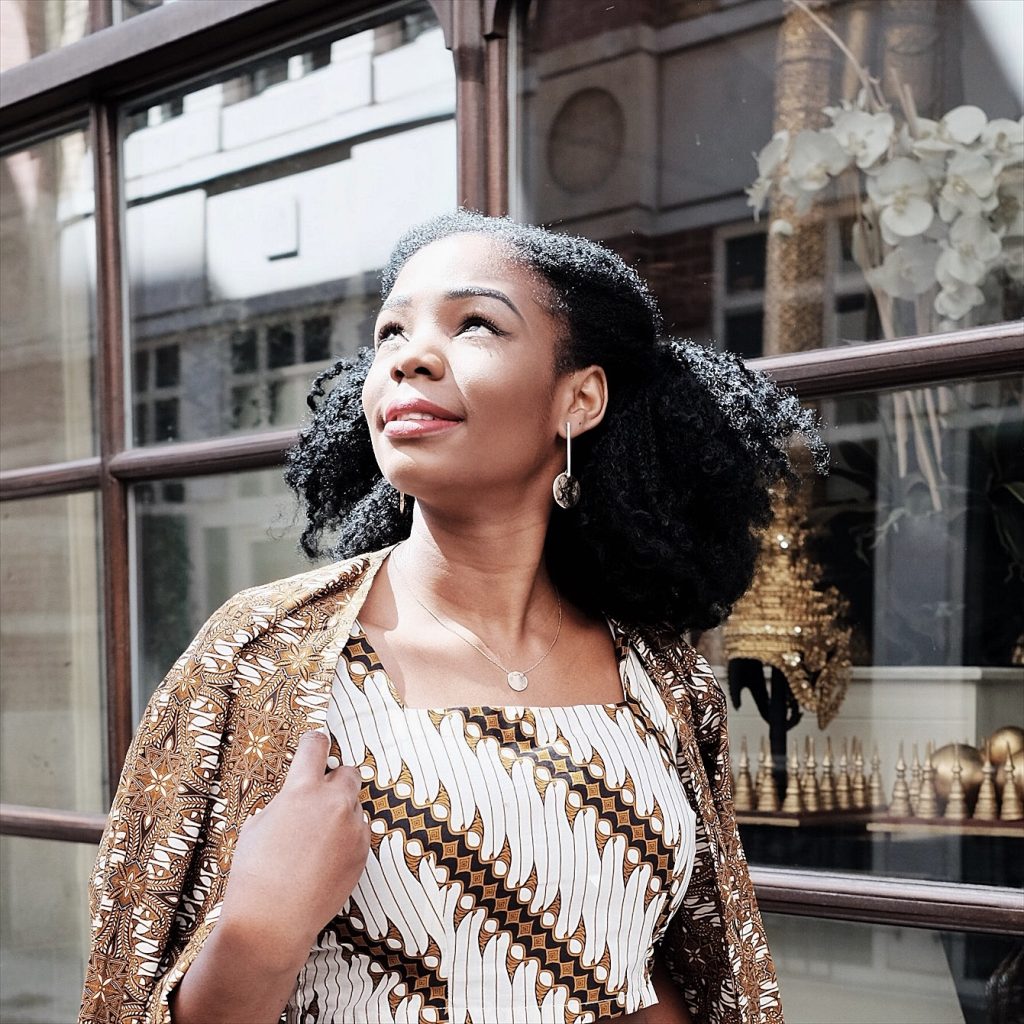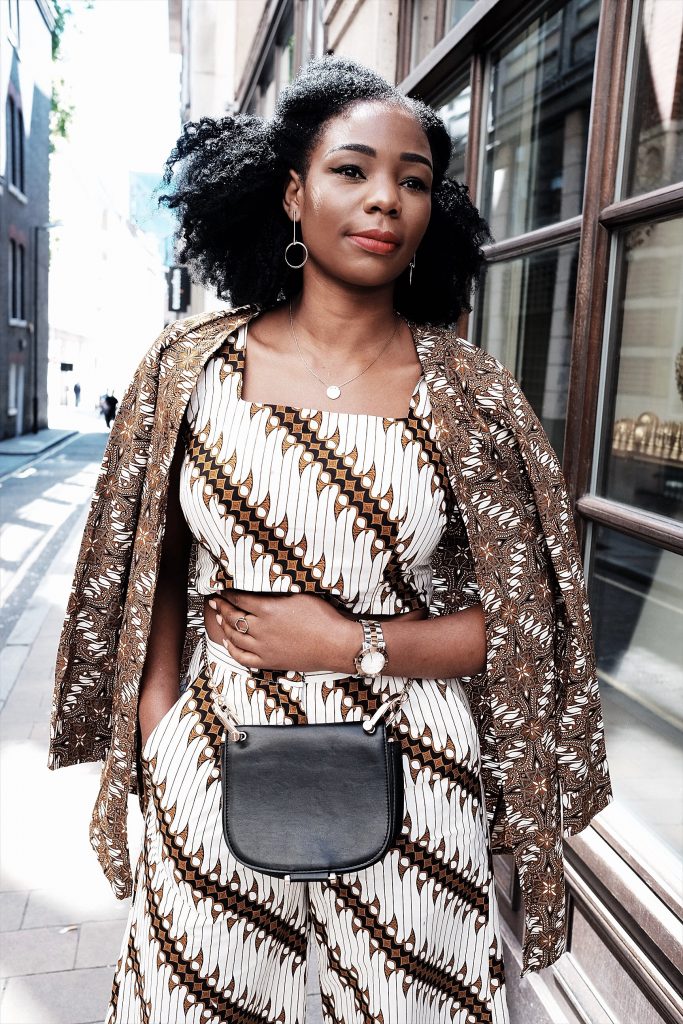 The other highlight of the outfit is the return of the waist bag. I'm definitely a fan ( I am a 80's baby) so most 90's fashion is easy get to get me to say yes to. This trend is 50/50, it's either you like it or not. The one I am wearing here isn't a proper waist bag, I tied the chain at the back and works as a great accessory.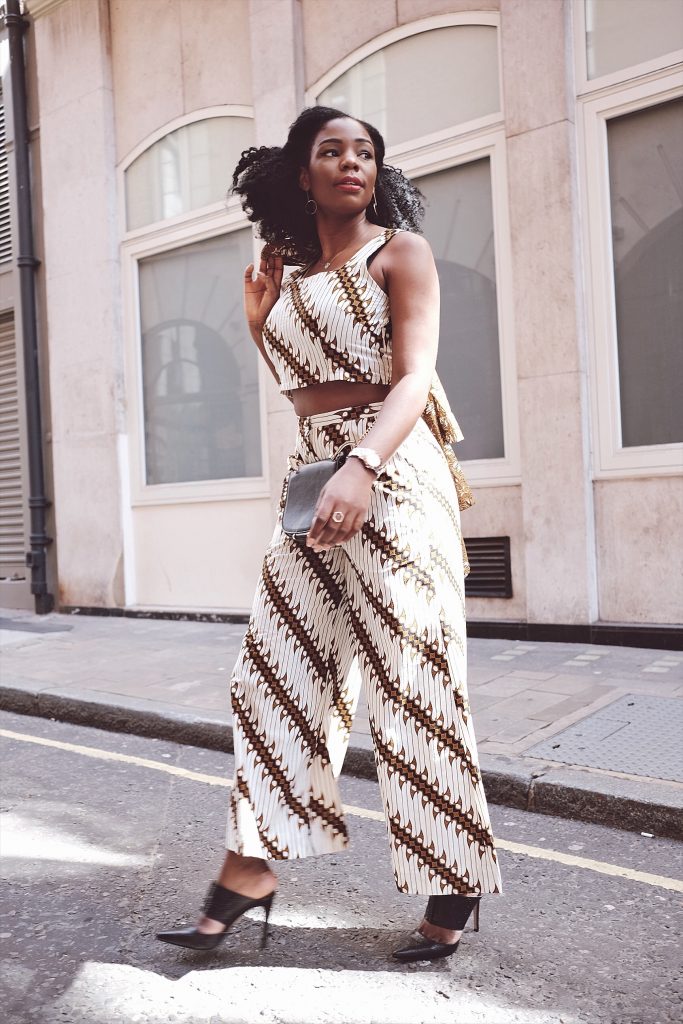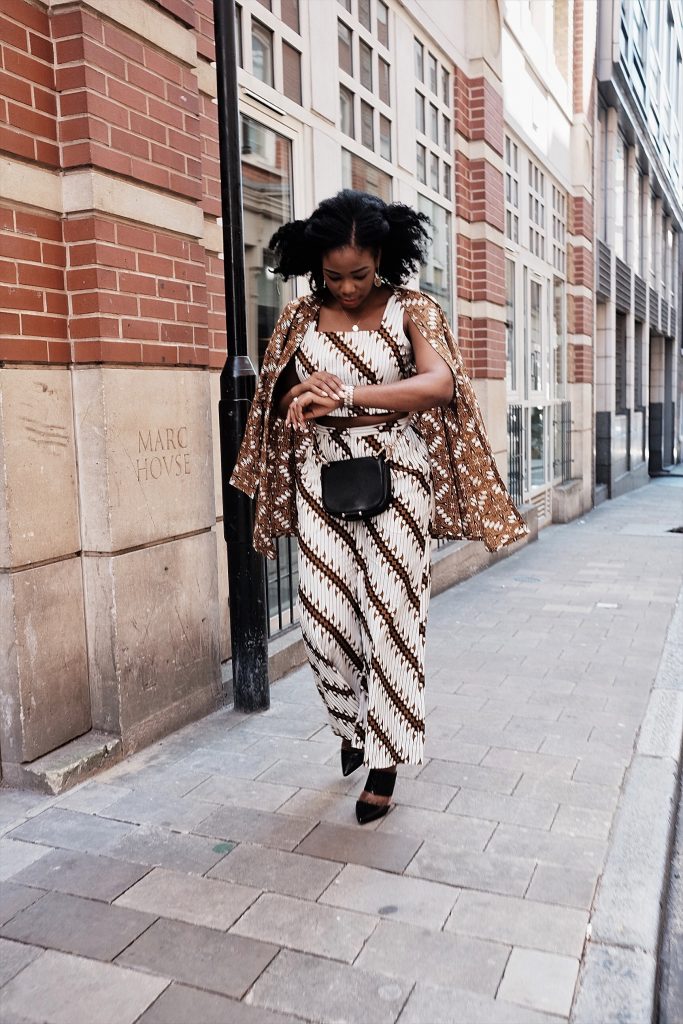 So, I recently watched the movie "wonder woman". I am not sure what is the main reason why I love the movie. I think it's the combination of my love for comic superhero movies and greek mythology.
There's more to the story line in the movie but I was struck by her love for the world and the preservation of life no matter what the cost. She had so much compassion and stood up not only for injustice but for peace and freedom .Which then made me feel sad because that has become so rare nowadays. We have become so selfish and are only looking out for ME, ME , ME. Maybe we were always selfish I don't know but I hope we get better and start looking out for each other, being considerate of each other and putting ourselves in other peoples shoes before we speak, act and react!
This movie left me feeling inspired and empowered as an Individual more so a WOMAN to do more and be more regardless of my previous misfortunes and hurt.
P/S : Go and buy yourself some fabric and try to get a tailor to make that outfit you've always wanted but afraid because you think you wouldn't pull it off.
LIFE IS TOO SHORT.
Remember BE-YOU
I'd love to hear your comments and suggestions so type a lil something below…
Remember BE-YOU
Vee XO