Hello beautiful humans,
How are y'all doing? Since my last post, we've had the USA celebrate their Independence Day on the 4th of July and Malawi, (my home country) celebrated 53 years of independence on the 6th of July. There's definitely so much to be thankful and grateful for. It's a blessing to be alive and healthy to see the freedom we are blessed with that others fought for. Freedom of choice to be and do as we please and most importantly the freedom to fulfill our dreams.
Some of you may have or may not have wondered where I've been and what I've been up to. Either way, I'm grateful that you here and reading this. I have had so much content to share with you all but it has been challenging being poorly from reoccurring allergic-rhinitis for weeks on end. I'm not going to dwell on that thou, what's important is that I am feeling loads better now and ready to share with you my summer finds.
If you have been following my posts then you know my love for maxi dresses. This time around I'm sharing something slightly different, a shirt dress that I bought from Zara just before summer started but am happy to let you know that it's now on sale. Shirt dresses are one of my summer quick go-to casual wear and I think they are one of the hot fashion items this summer like most summers. Which means, when you buy one now, you are not risking keeping it in your wardrobe next summer because it's no longer in fashion. Its one of those items that you simply use different accessories and it'll look like a new/different dress altogether. We've been having loads of fun with the reserve-shirt fashion and inspired me in doing these three styles with it. So here goes….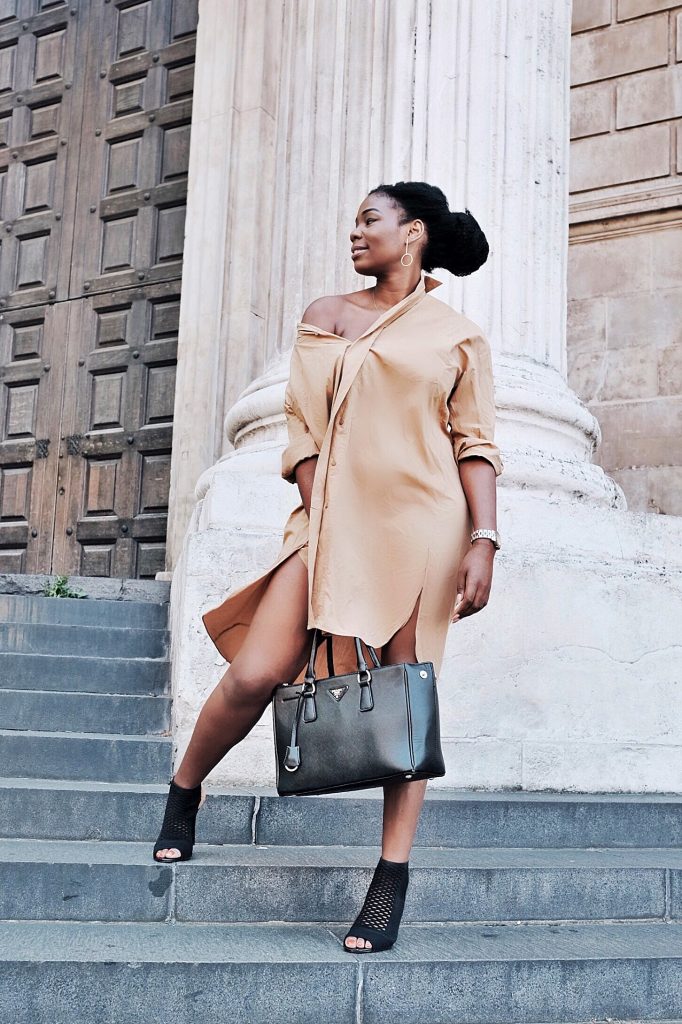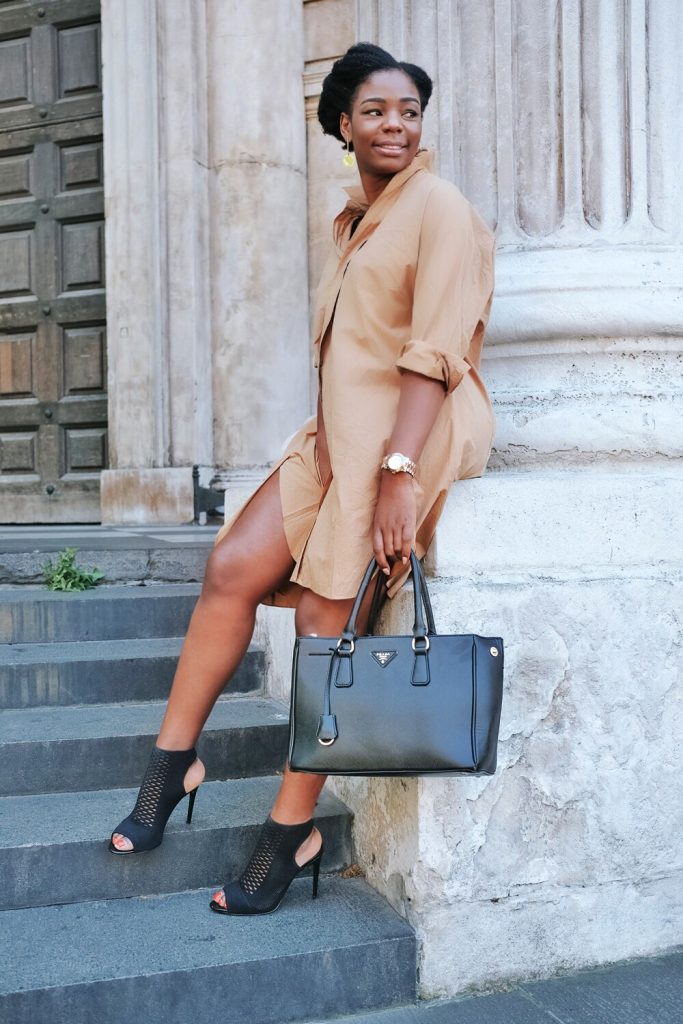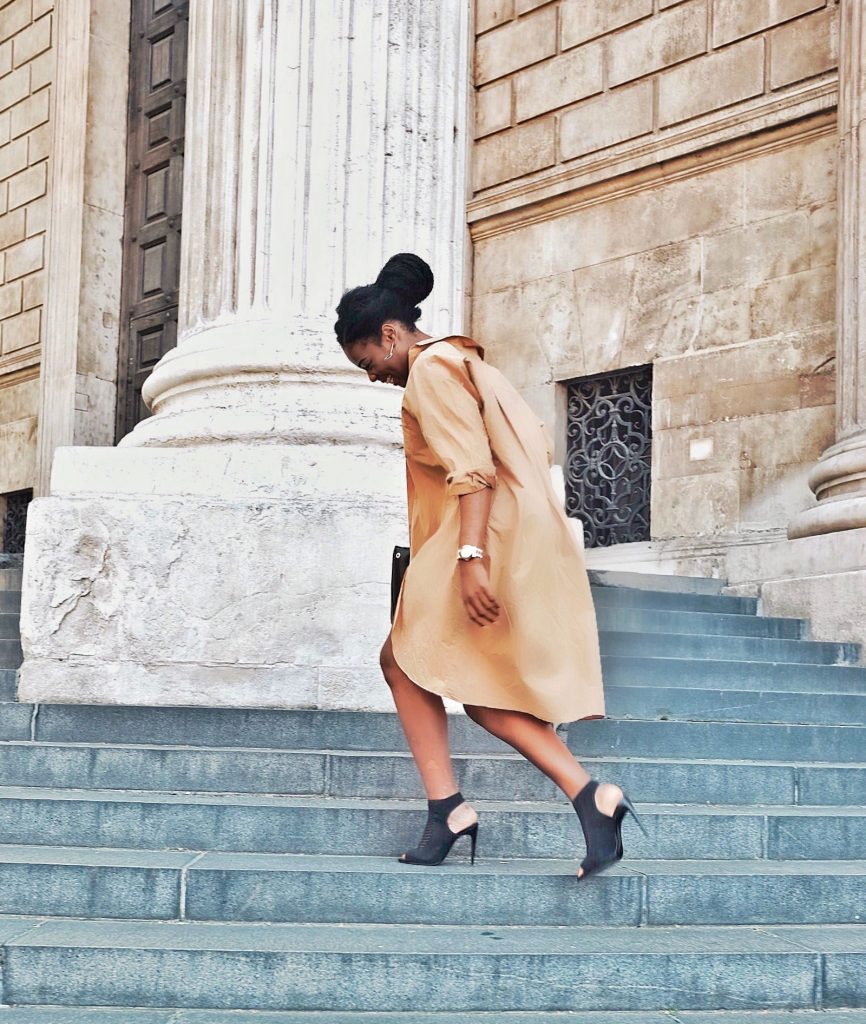 On this first outfit, I paired it with these fabric cage sandals, gold plated drop circle earrings and a black tote.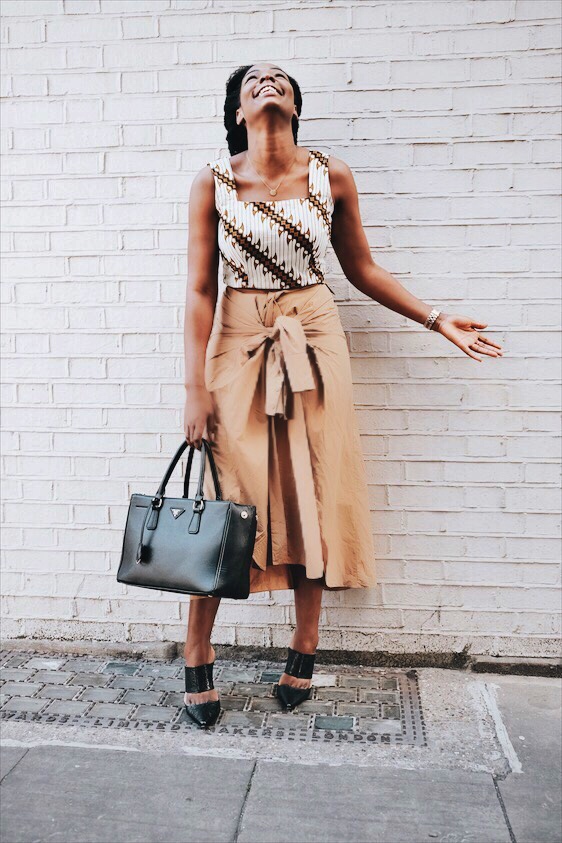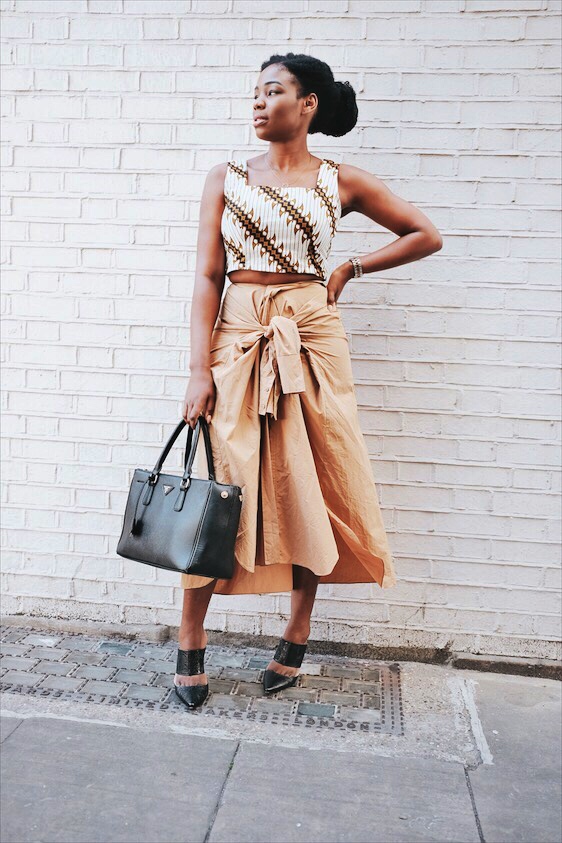 On the second outfit, I wore the dress as a skirt buttoning to the waist(up to where it feels comfortable for you) and tying the arms on a knot at the front. I had the crop top made from African fabric I purchased from Senegal. I paired this outfit with leather, detailed black mules.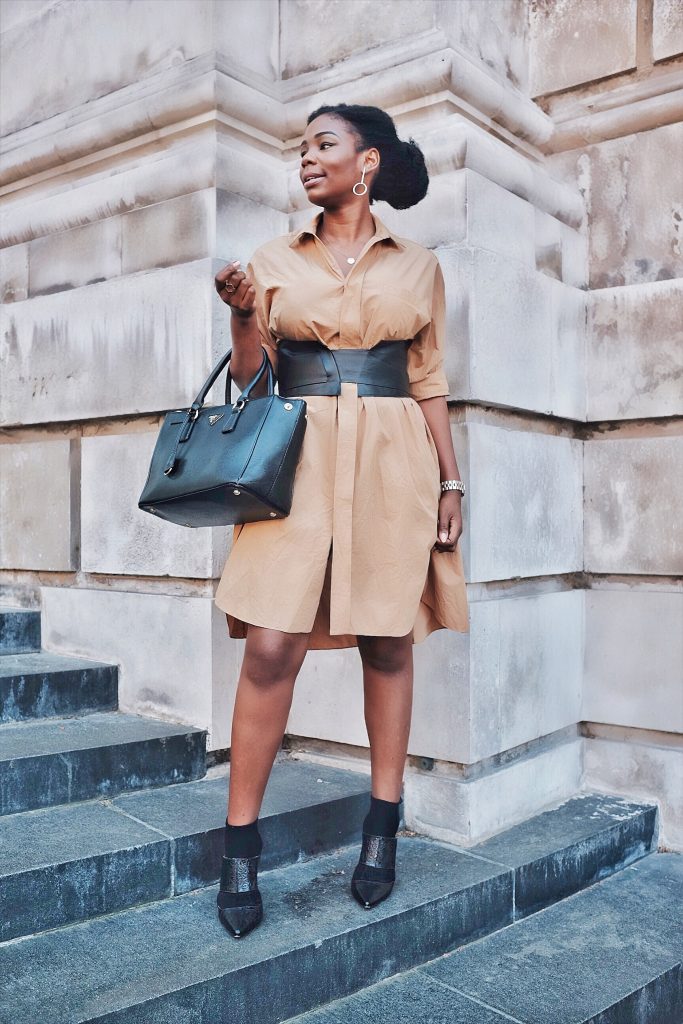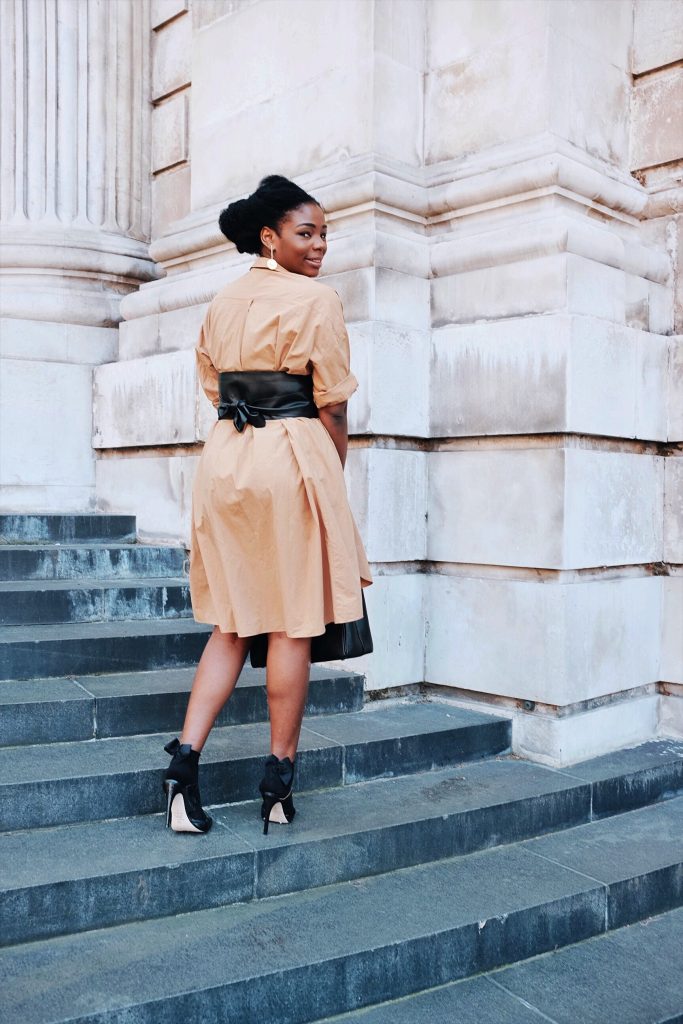 Last outfit, I wore a wide belt with a bow around the waist which I had on reverse to match the bows on the short socks. I paired it with the same black mules from the second outfit and a black tote.
Dress: HERE
Earrings: HERE
Belt: HERE
Bag:Similar HERE
Socks: HERE
Shoes: Similar HERE(Caged sandals)
P/S : If y'all didn't know, I love soul music. On days when I need to get back to base and get my thoughts in order, I do major house cleaning (which I find therapeutic) while listening to soul music. I'm currently listening to Jamilla Woods. This womans' music is off the chain. Her songs have been on repeat for a week now particularly the song titled 'HOLY'.  She talks about waking up and having her mind set on loving herself. The song spoke so much to me so you can imagine my high spirits as I'm writing this. It reminded me of the FREEDOM I was deprived of growing up under very strict rules and being afraid to go sleep and simply to be myself. I highly value FREEDOM and I am grateful and thankful that I have it today. Go listen to that track and you'll see what I'm talking about.
What are you grateful and thankful for and what's your favourite thing to do to distress?
PLEASE , do let me know your thoughts on the outfits?
Remember BE-YOU!!!
Vee xo