Hello beautiful humans,
Guess what? Its Eid holiday down this side which means a long wee-k-e-n-d whoop!!! Time to spend quality time with the family and friends. I do miss my family being so far away but I'm grateful for all the friends I've made here  which have become family. One thing still remains the same though…the HEAT…Its insane, the temperatures are hitting 40's as of late, can you imagine?. This means I  can't even be out for five minutes without sweating pretty much everywhere(hides face) yes I said it, EVERYWHERE! So it has  been impossible to be out to take pictures.
If you read my last post then you remember how I was ranting about the maxi dress on that post because I finally found a dress I can wear with a strapless bra It's crazy right? Just when I thought it can't get any better I found this gorgeous dress.
I was in Rome a few weeks ago and the only thing I had the intention of buying was bralettes for the summer. What stood out for me was the colour of this dress. This coffee brown is everything. Generally,I hate trying things on. It literally exhausts me no lie and I must really like something at first glance to bother trying it on.  This was that rare case and it fit like a glove. You can only guess what happened after that. I'm going to stop and let you check it out and tell me if you agree with me.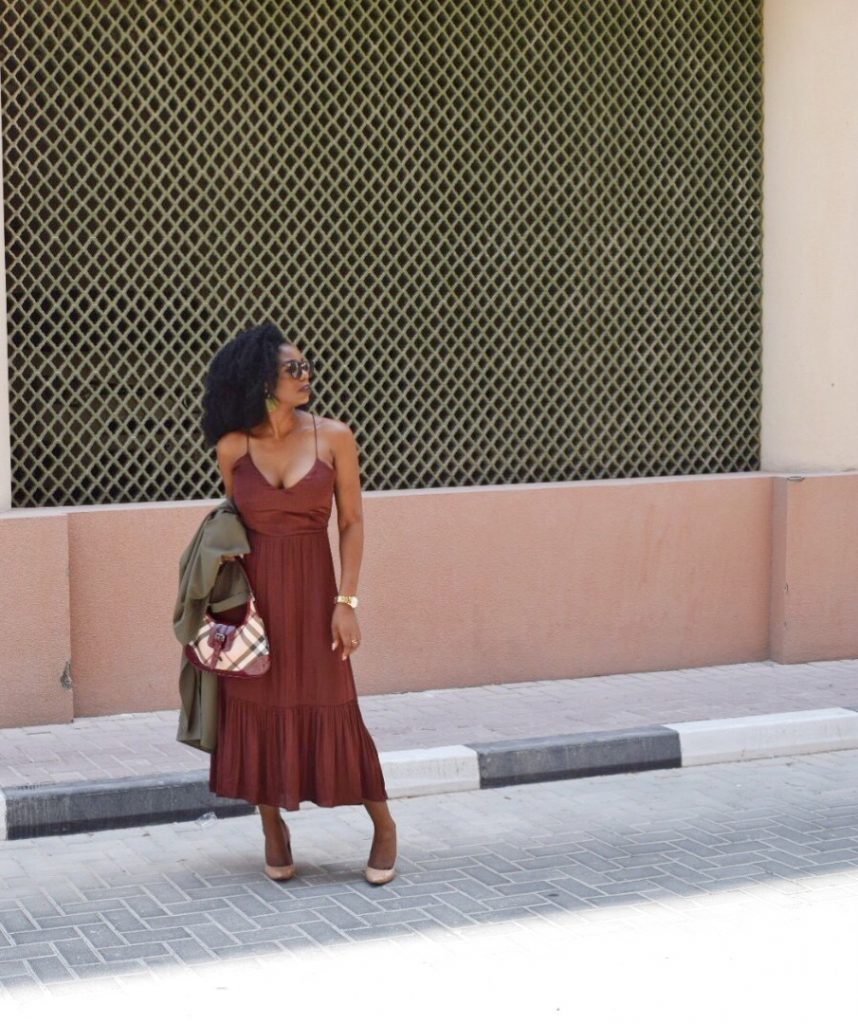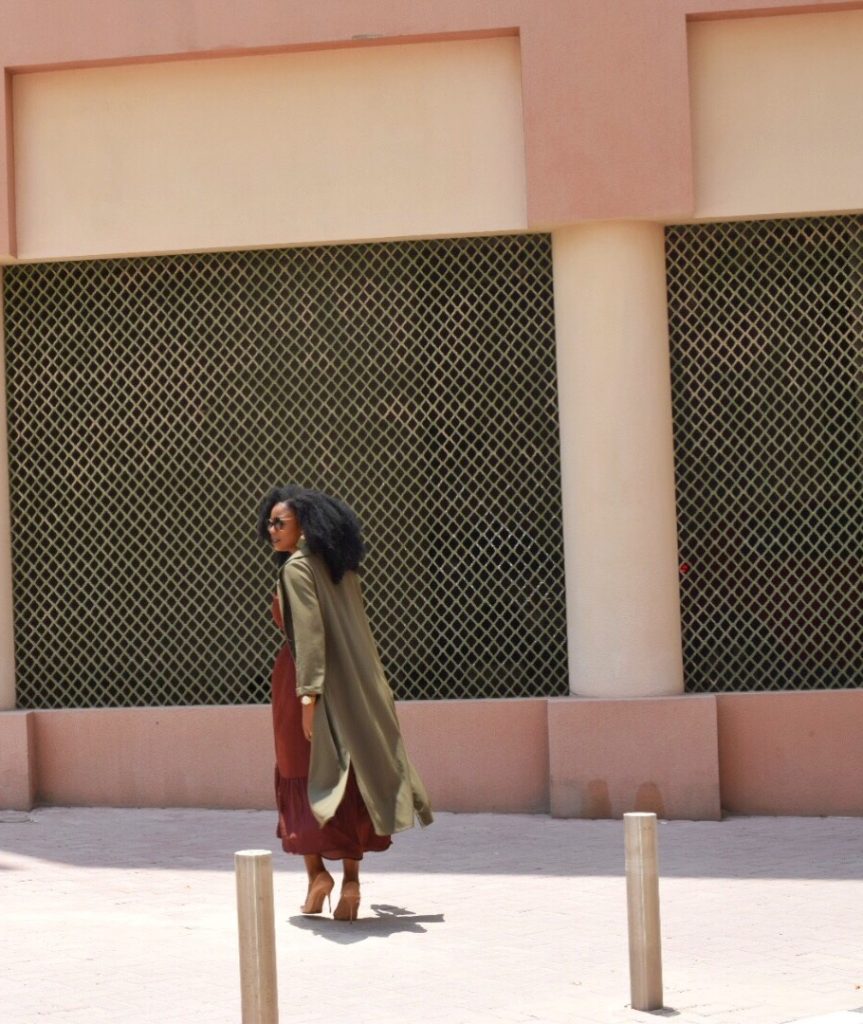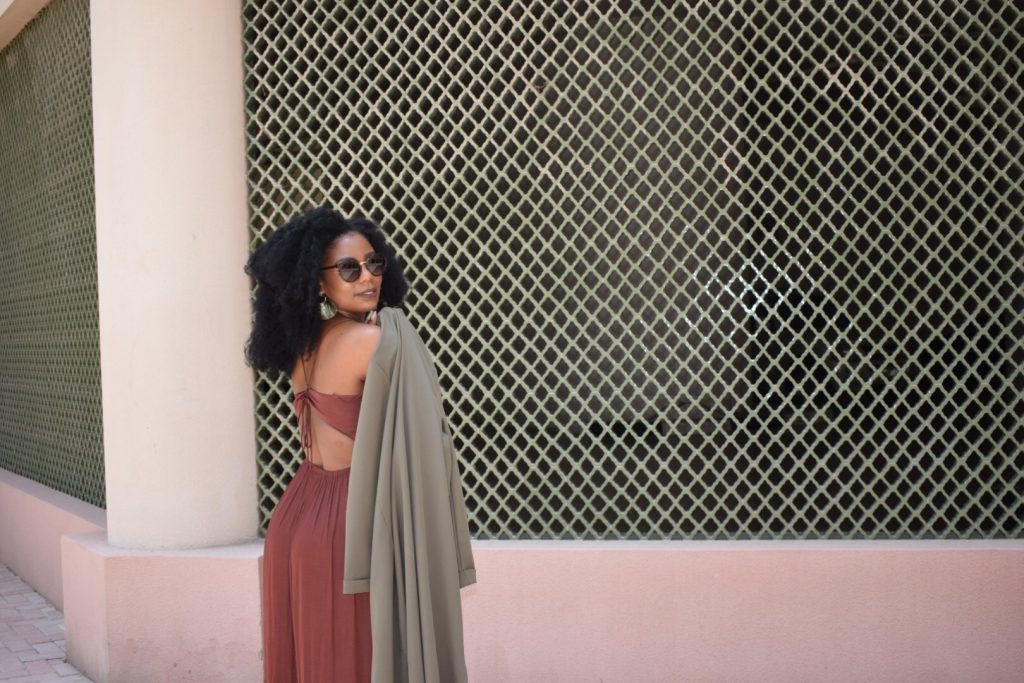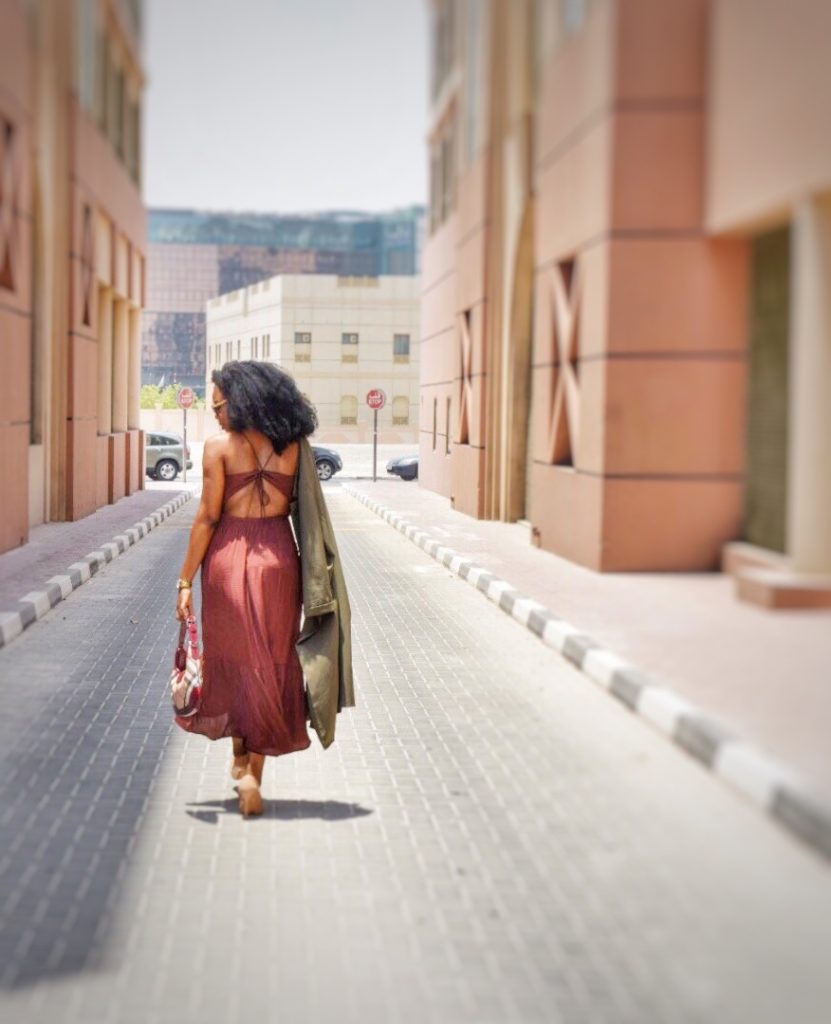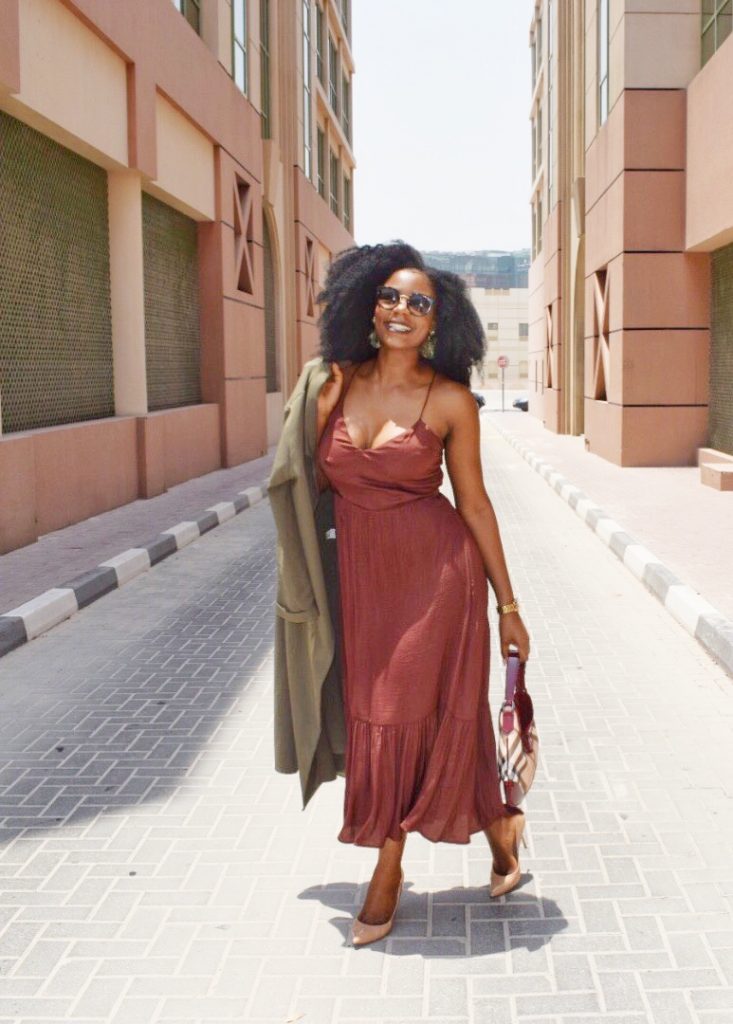 Everything on this look gives me summer happy vibes, looks comfortable and chic. If you are anything like me and don't like to show so much cleavage then this dress is right for you. The v-neck is just right and the straps at the back are adjustable to make it as tight or loose as you'd like. I'd ask you to trust me on this but I'd rather you decide for yourself. You can wear this dress for a lot of occasions. Lunch date with friends/special one, afternoon party or a get together or even church because the v-neck isn't too deep and you have the coat to cover the back.
Going back to how I found this dress, it reminded me so much about life. Sometimes we get caught up and hang on to things/people even when we know that they aren't good for us thinking we'll never find something/someone else better. Thats the beauty of life and not knowing. You never know what's around the corner.
Dress; Similar HERE
Shoes; Similar HERE
Bag; Burberry(Was a gift from a dear friend of mine)
Please leave a comment below and let me know what you think.
What do like about this dress?Where would you wear it?
Remember BE-YOU-T-FULL
Veronica xo