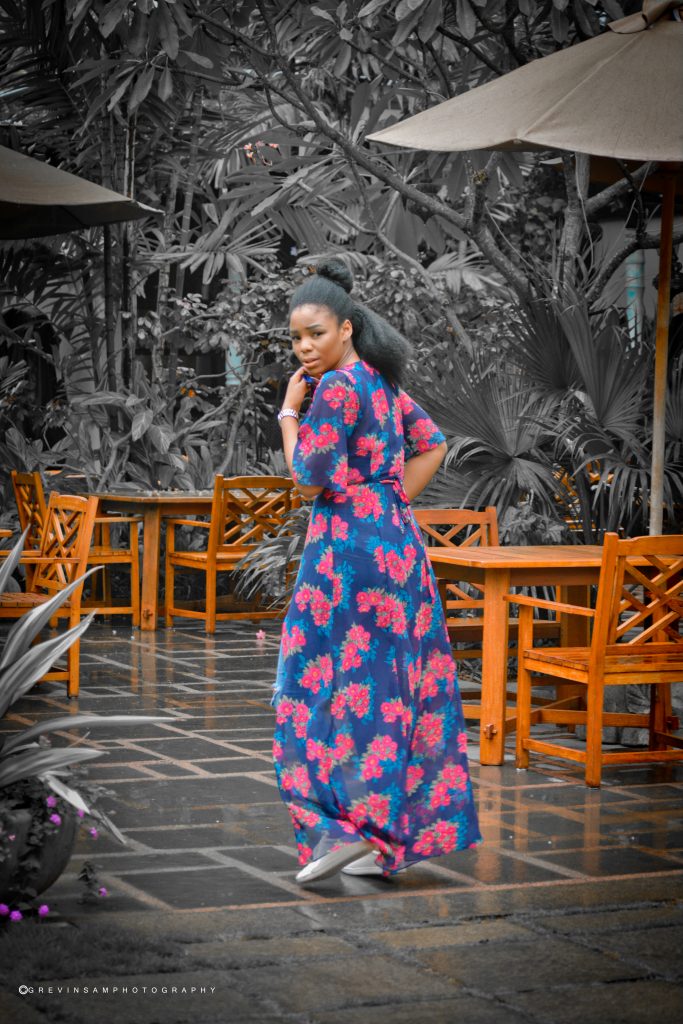 If you follow me on Instagram, then you know that Zara is one of my favourite stores to shop at. It's one shop that I'm always sure to walk out with something. Also, you'll know that I have a thing for maxi dresses but also prints, so this blog post won't come as a surprise.
Maxi dresses have remained in style since appearing in the 1960's and have become a must-have wardrobe item. They are versatile to be dressed with almost anything regardless what type of fashion you are into. whether it's  classic, casual, boho or glam, a maxi dress fits in all of them.
With prints having taken over this spring, this is a trend I've been comfortable taking on and loving it.
This long-tunic dress had me at hello. Its perfect length, the deep crossover neckline works well for the full busted women like myself while still looking a little conservative but sexy. The bright colour floral print on this dress is undeniably too hard to resist. I paired it with a  high-waisted-blue jeans and the classic white sneakers.
The end look was this casual but chic look.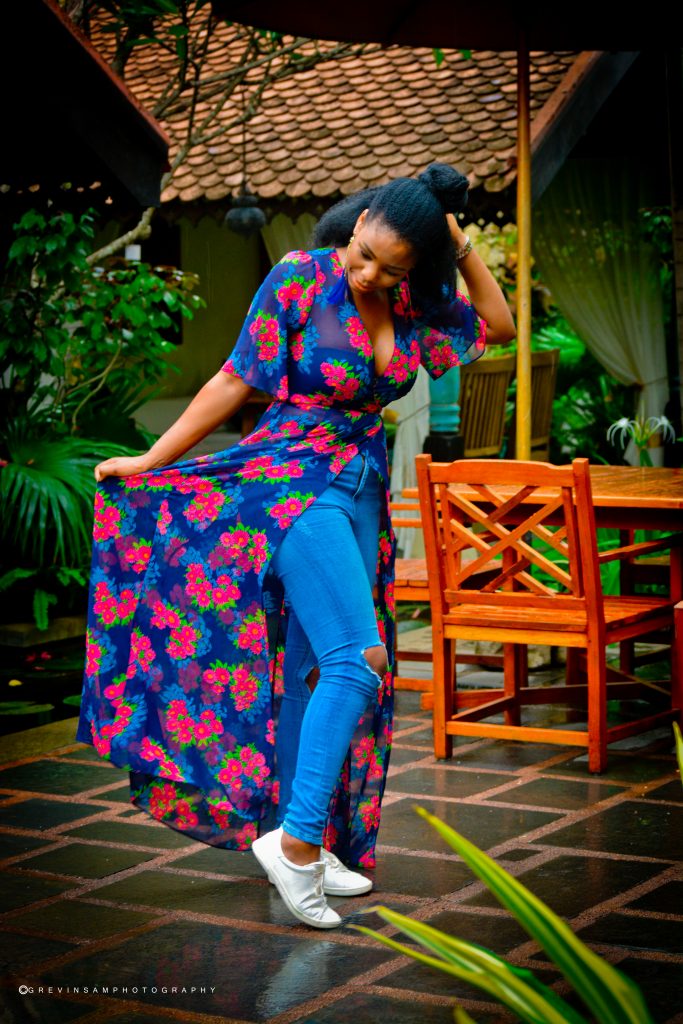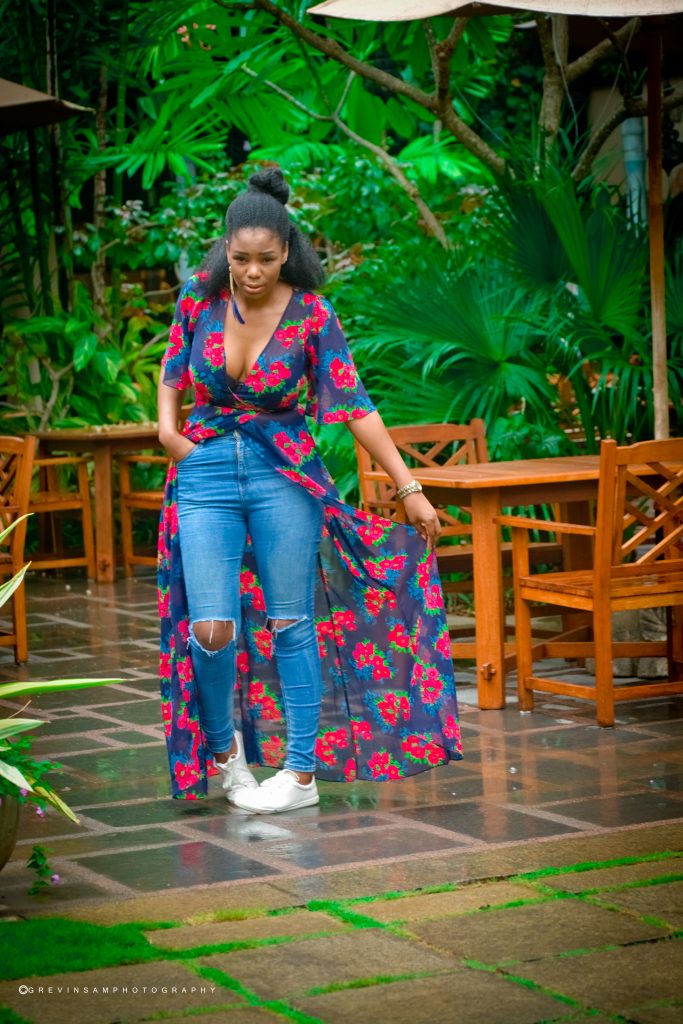 PS: If you live in Dubai, you'll agree with me about how expensive things are when it comes to shopping even in the high street stores. So I make sure I shop when  get a chance to fly to any European country. Shopping in the same stores turns out to be cheaper but also you are guaranteed more variety.
Dress; HERE
White sneakers ; Similar HERE
High waisted jeans; Similar HERE
Feather Earrings ; Similar HERE
What are your thoughts on this look?
what trends have caught your eyes this spring?
Remember BE-YOU-T-FUL
Veronica XO