Hello beautiful humans,
I hope that you've had great start to the week. This  drop-waist dress is one of the dresses that I snugged at the sales during the dubai shopping festival this year. Don't judge me, I love bargains. I am African, bargaining is in my blood.!
I love how fashion evolves. Not long ago I remember seeing pictures of my late mother in frill-dresses and there's no way in hell you'd have caught me wearing one even you paid me to. A couple of decades later, here I am wearing one voluntarily.
There are different versions of drop-waist dresses as seen in the 1950's and 1960's. I am so drawn to them all. They are classic, elegant and chic. Good examples of celebrities that wear them well include Olivia Parlemo and Victoria Beckham. By far my favourite is Solange knowles. I can't get enough of her style!
The two colours on the dress(red and blue) wouldn't be my first option when choosing anything but I totally fell in love with the stripes. It so happens stripes and are going to be a hit this year in fashion.
I bought both the dress and sneakers together. The all white highlights the colours really well . I wore a white deconstructed shirt underneath it which brought so much drama to the outfit.
This outfit brought out the child in me. I don't know whether it was the entire outfit or sthe frill dress that just made me feel daring to try balancing on that metal post on one leg! Either way, I had so much fun taking the pictures for this post.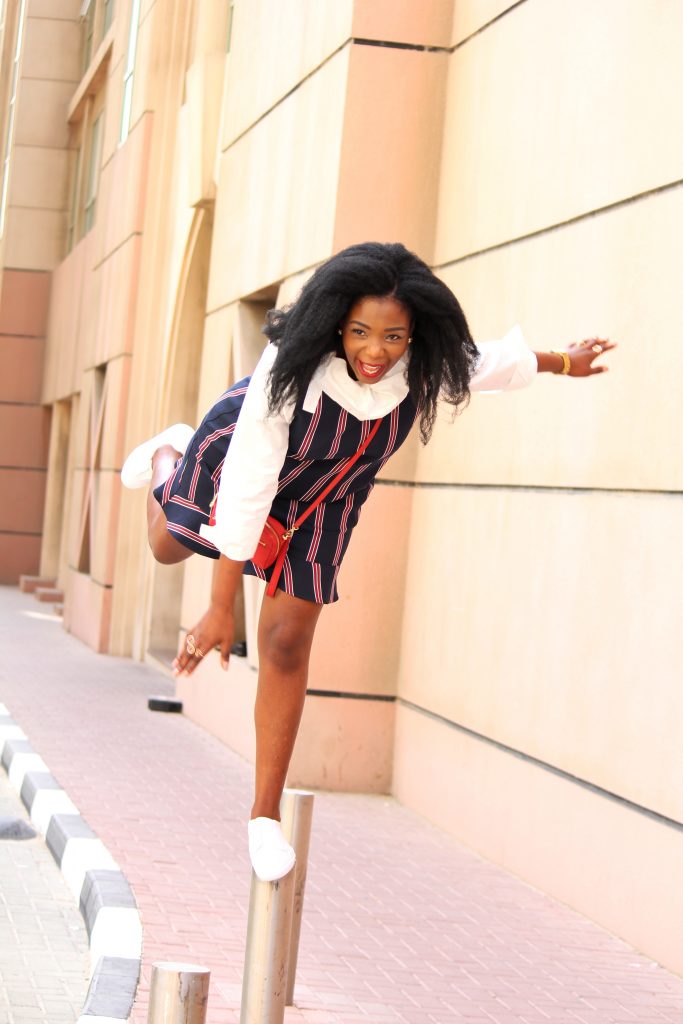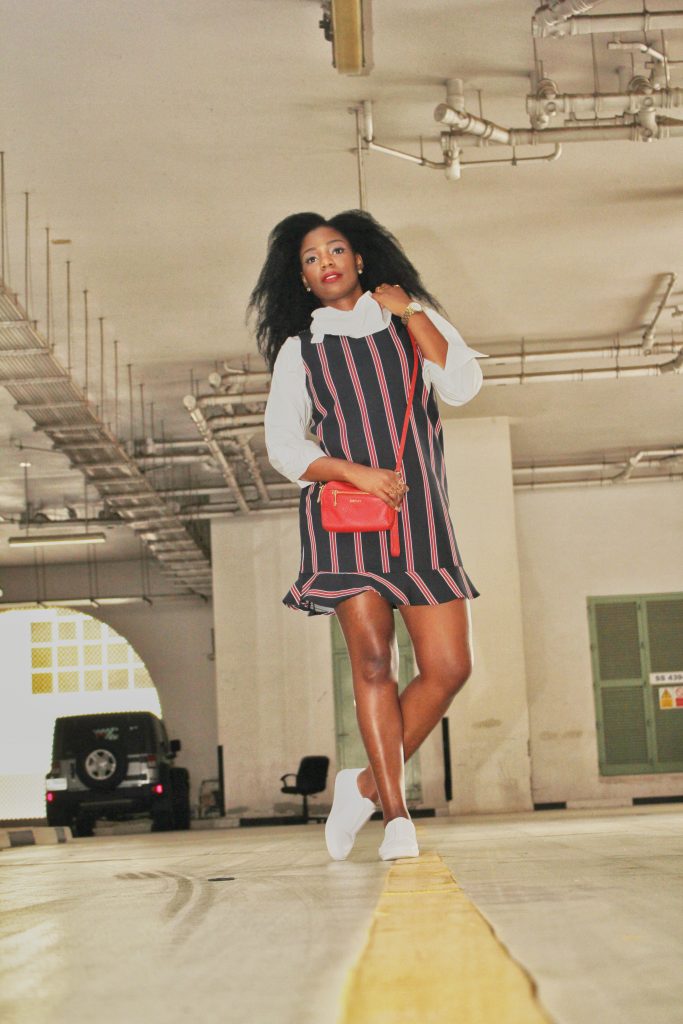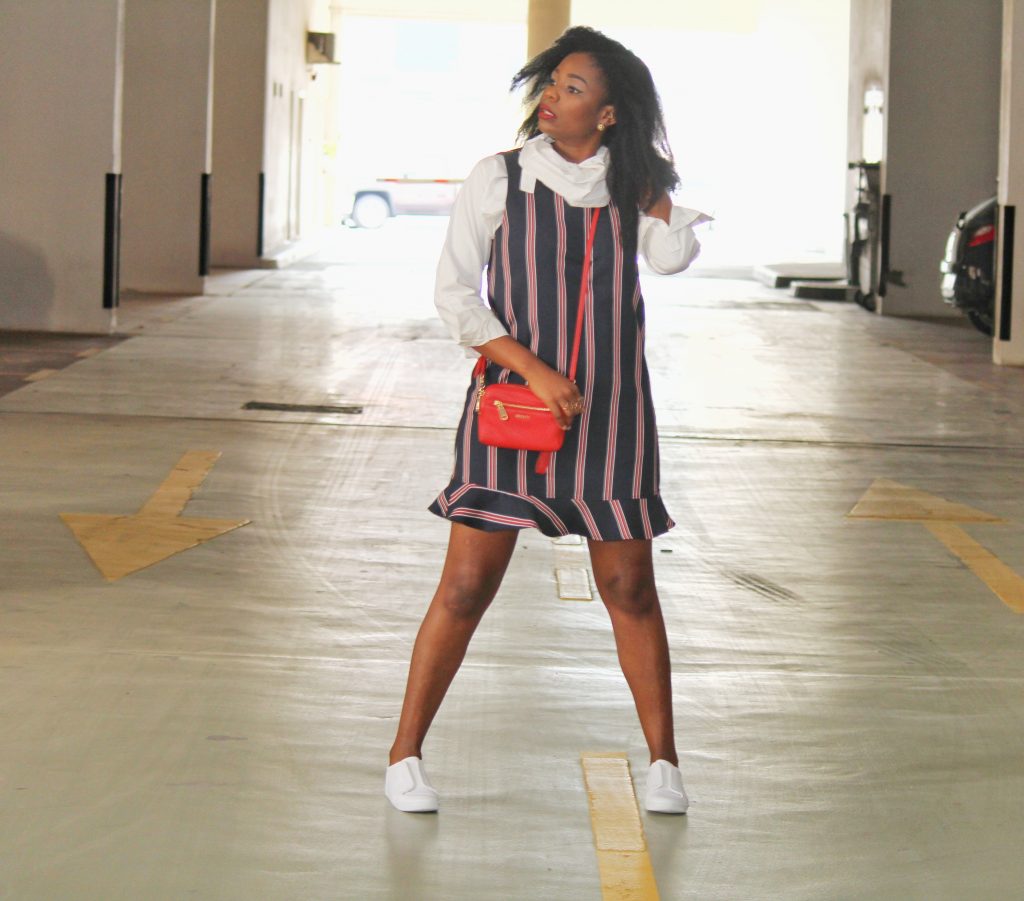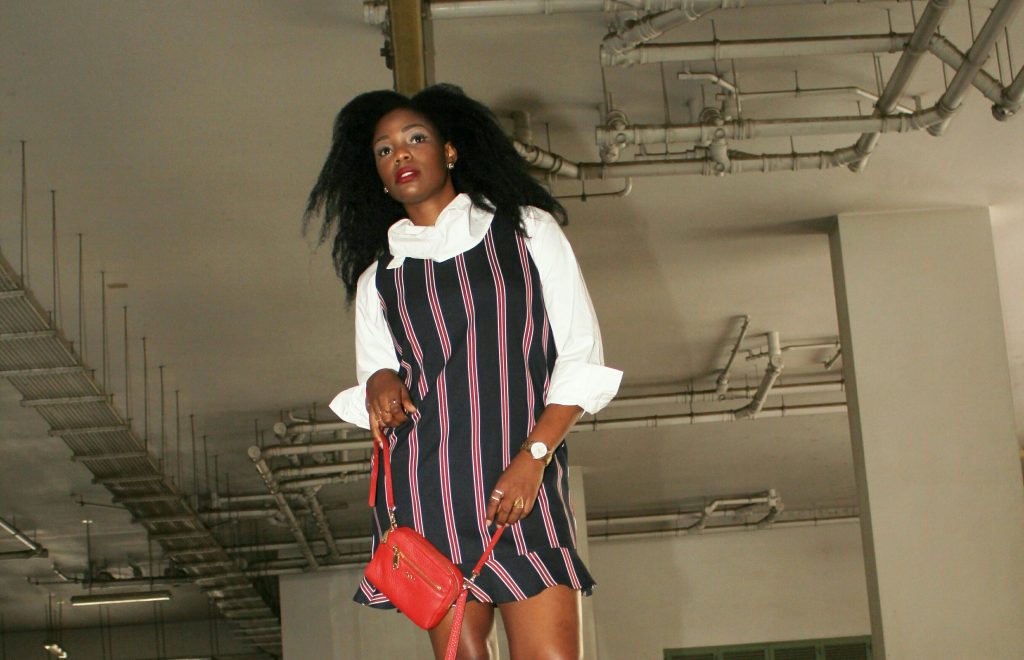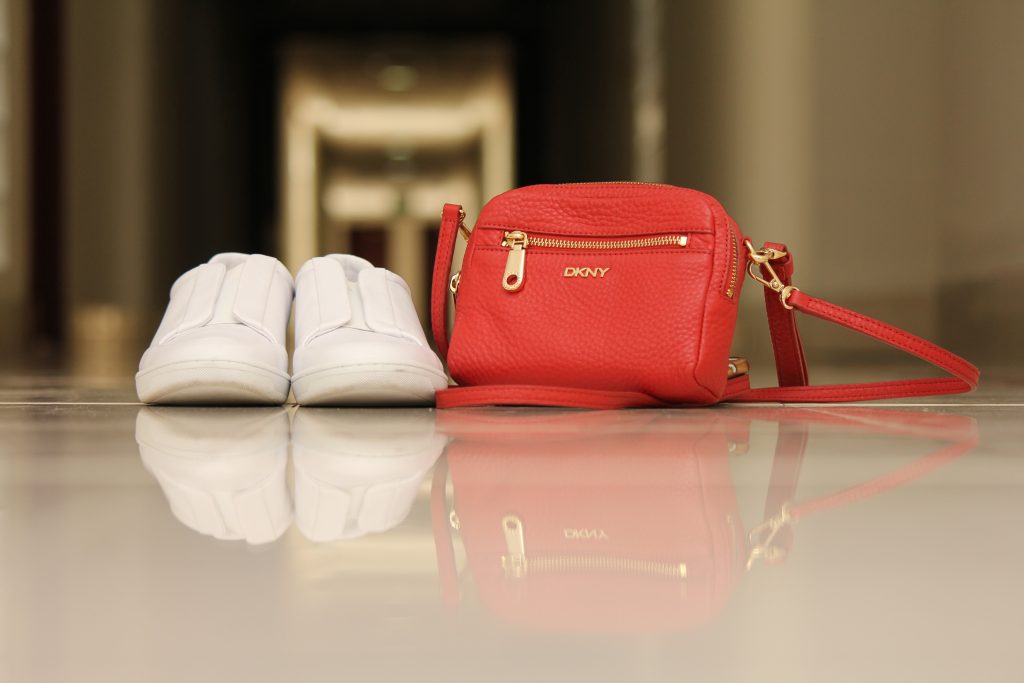 Decostructed shirt; Similar HERE
Dress; HERE
Bag; HERE
Make sure you subscribe so you don't miss future posts.
Let me know what you think of the outfit in the comments box below.
Have a lovely week.
Rememer BE-YOU-T-FULL
Vee xo