The bomber jacket is one of the "in thing" at the moment. It's impossible to scroll on instagram or fashion magazines and not come across it. Both, men and women are embracing it to the fullest just as much as i am. I simply love how clothes evolve from functional clothing, redesigned and become fashionable. The bomber jacket is a great example of this.
I am going take you back to the history of fashion and visit the origin of the bomber jacket. The first ever bomber jacket or as it was known then (the flight jacket) goes as far back as World War I .  Most airplanes back then did not have a cockpit that were enclosed as we do nowadays and so made it very difficult for flight crew to focus on their primary task.
Around 1915, the Royal Flying corps in Belgium used to wear, heavy-duty flying coats to help them combat the cold weather. Leather was believed to be the strongest material at that time and thats material that all the coats were made from. The American military took note of this and once it established the aviation board in 1917, they implemented the coat in their uniform and brought their version of flight jackets.
By 1932, the US Army Air Corp  issued their own version of the bomber which is the most recognized until today. It had high wraparound collars, cinched cuffs and waist. Some had fur linings for extra warmth. Since then, the bomber jacket has undergone many variations but made its transition to civilian life in the 1950's. As more civilians adopted to it, changes have been made to suit customers fashionable needs.
Between 1960's to 1980's the bomber jacket crossed from being  a military uniform t0 a trendy fashion clothing. It was perfect for mild winters in Europe and Australia. Ironically, it also transitioned to a symbol of rebellion in places like the U.S, Europe and Japan. It was also seen in the punk movements when worn with Dr Martens, paired with t-shirts and skinny jeans.
Most of us can remember its popularity in the 1980's in movies such as 'Indianna Jones' and  'Top Gun'. Like many work gear that have been reinvented or reintroduced in to the fashion trend, every time they reappear, there's an advancement and twist to it. This makes it more interesting and almost seem as they are a completely new trend. The bomber jacket is very popular with many celebrities including Kanye West and still re-interpreted into modern versions by different designers and fast fashion brands.
I styled two different colour bomber jackets completely different. The first one is the classic military green which i  paired with a pair of  black jeans, a black t-shirt and black heeled wedges.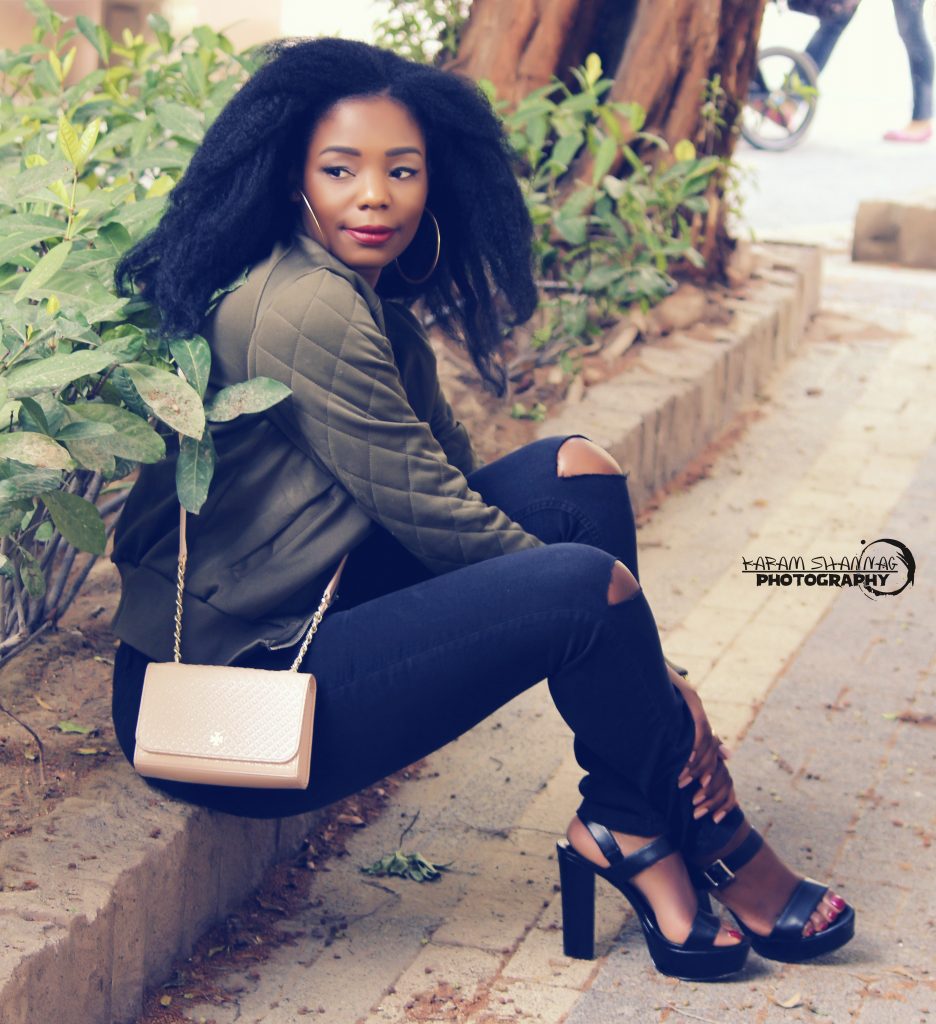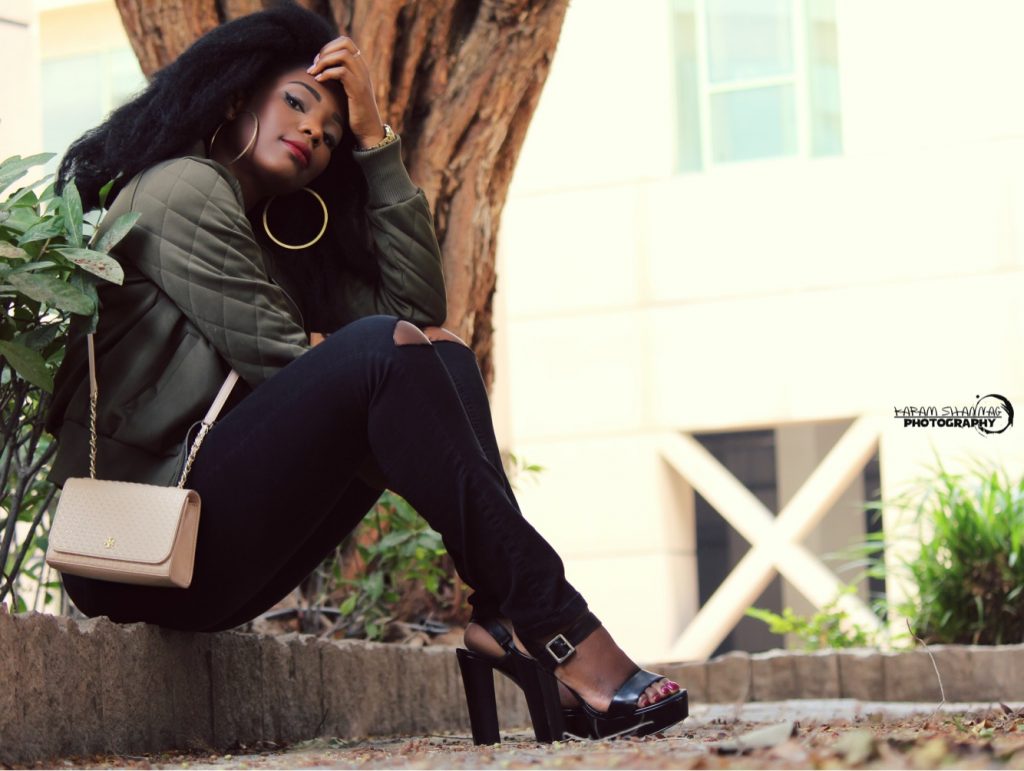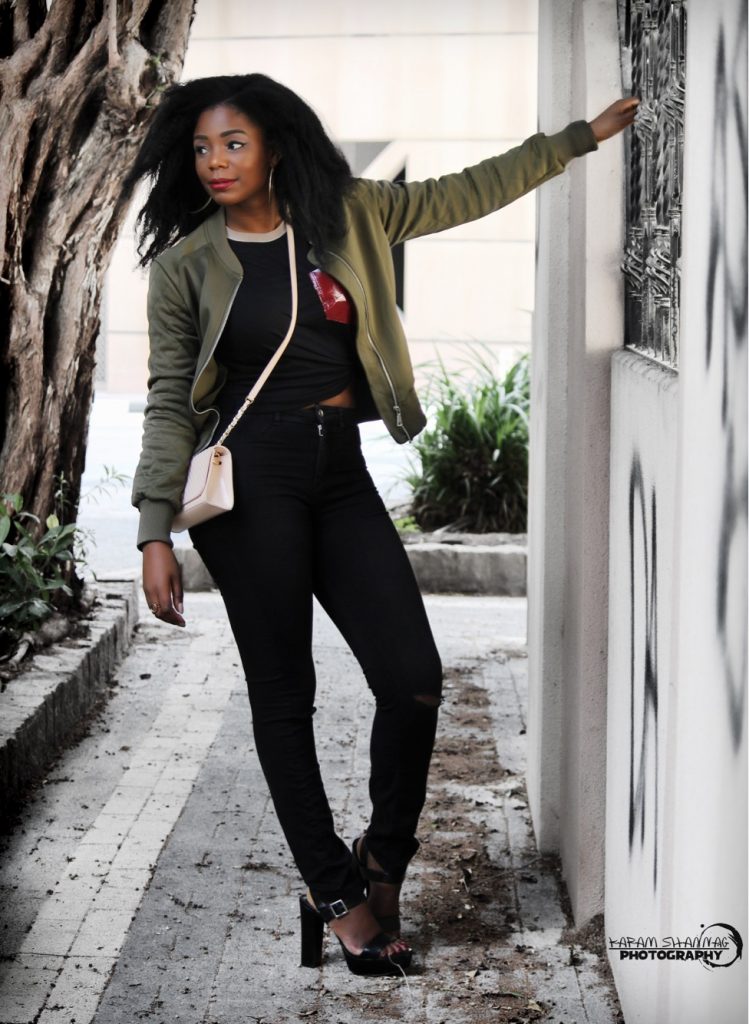 OUTFIT DETAILS: T-shirt – Zara / Jeans – Zara / Bomber jacket – Similar Bershka / Heels – Charles & Keith / Cross-body bag- Similar Tory Burch
The other in mauve is super cool and brings the spring season into play. I paired it with a midi skirt, a white t-shirt, white sneakers with fishnets. All the white going in this outfit looks and feels simple, clean but yet funky.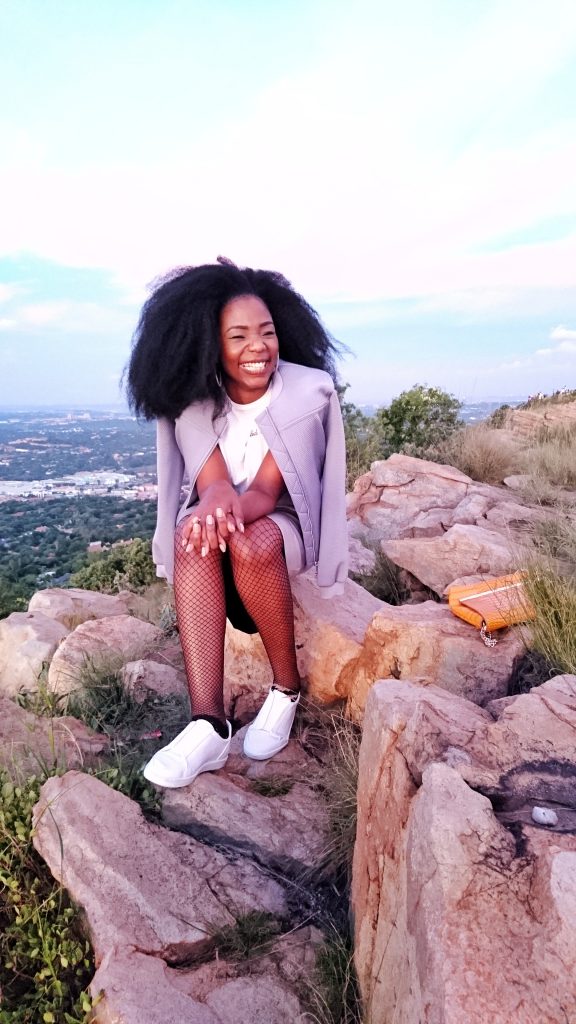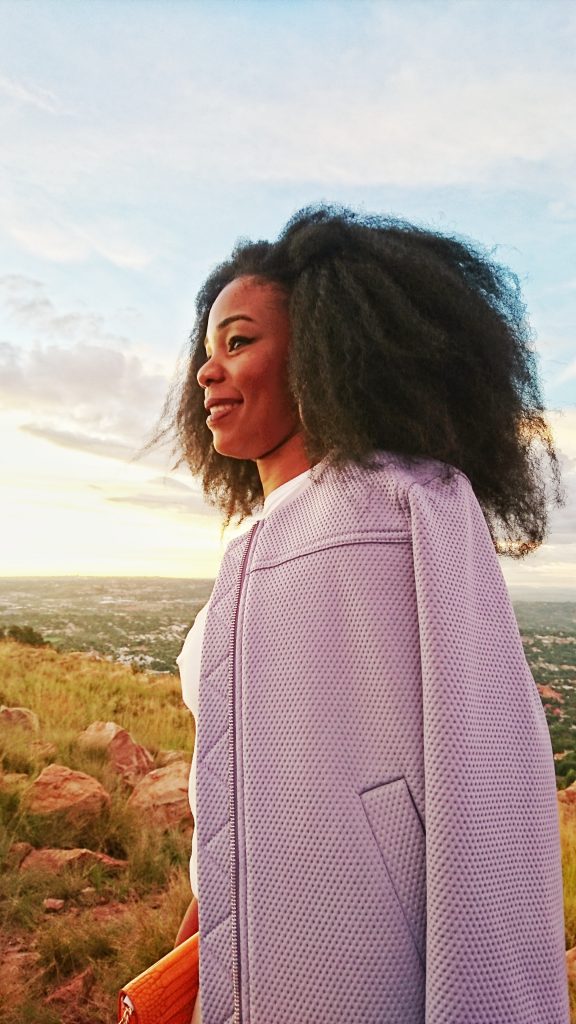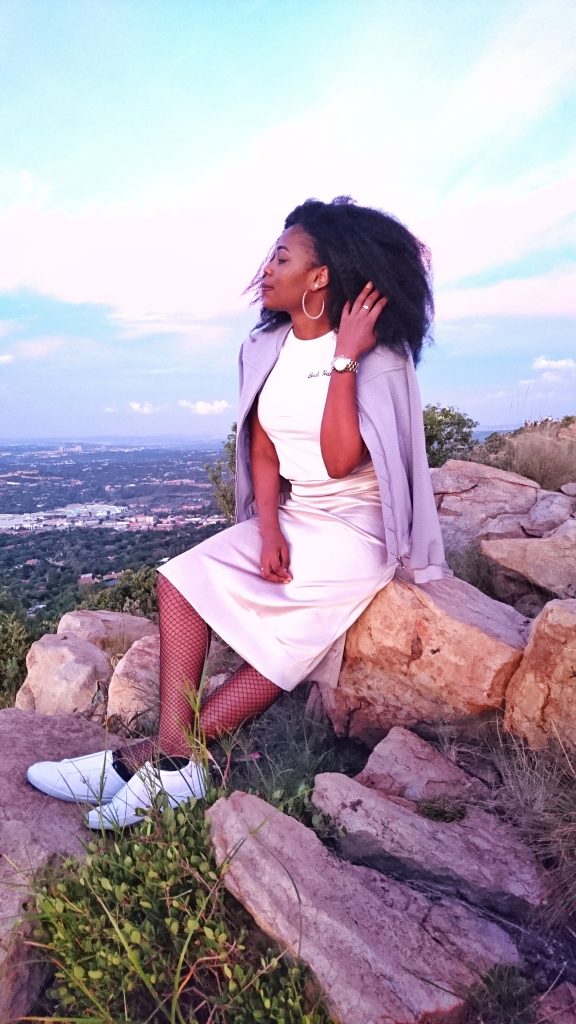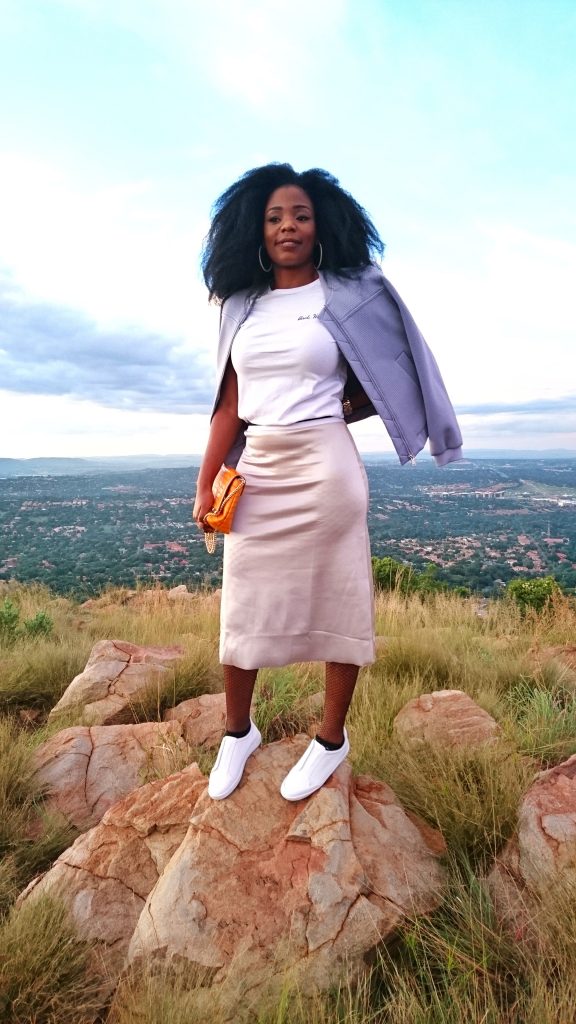 OUTFIT DETAILS: Skirt – Zara / T-shirt – Topshop/ Bomber jacket – Topshop / Fishnets – Calzedonia /Sneakers – Zara / Clutch- Zara
The bomber jacket has been said to be the jacket version of a little black dress!!!
What do you think?
Remember BE-YOU-T-FULL
Which is your favorite look, 1 0r 2?
Vee xo