As one of  my impromptu trips, Qatar was the best and only choice as its the only country that I could come up with at the time that I hadn't visited out of all destinations that are less than an hour flight away from Dubai. Souq Waqif was the popular recommendation when I asked friends and googled on things to do in Qatar.
As I do most times, I underestimated how tired I was because the  smart me thought it a good idea to fly out on the same day that I flew in from Bangkok for work. Anyhow, I'm not complaining. I just make sure to make the most of time and energy i have. I landed late evening Tuesday into Doha. It was an early night so I could make it to the souq in the morning.
Once I got to the Souq, I was quickly lost in the labyrinth like alleyways exploring the fabric shops, spices, perfumes etc. Am not a morning person, hardly talk so this was perfect for me to just browse around taking pictures until it was a decent time for me to have some breakfast.
As a solo traveller, you have to dump the shyness to approach people to ask for directions, ask questions to gain history of the place or just to take pictures. So most of my pictures are taken by strangers which some turn into friends. That's what's amazing about travelling.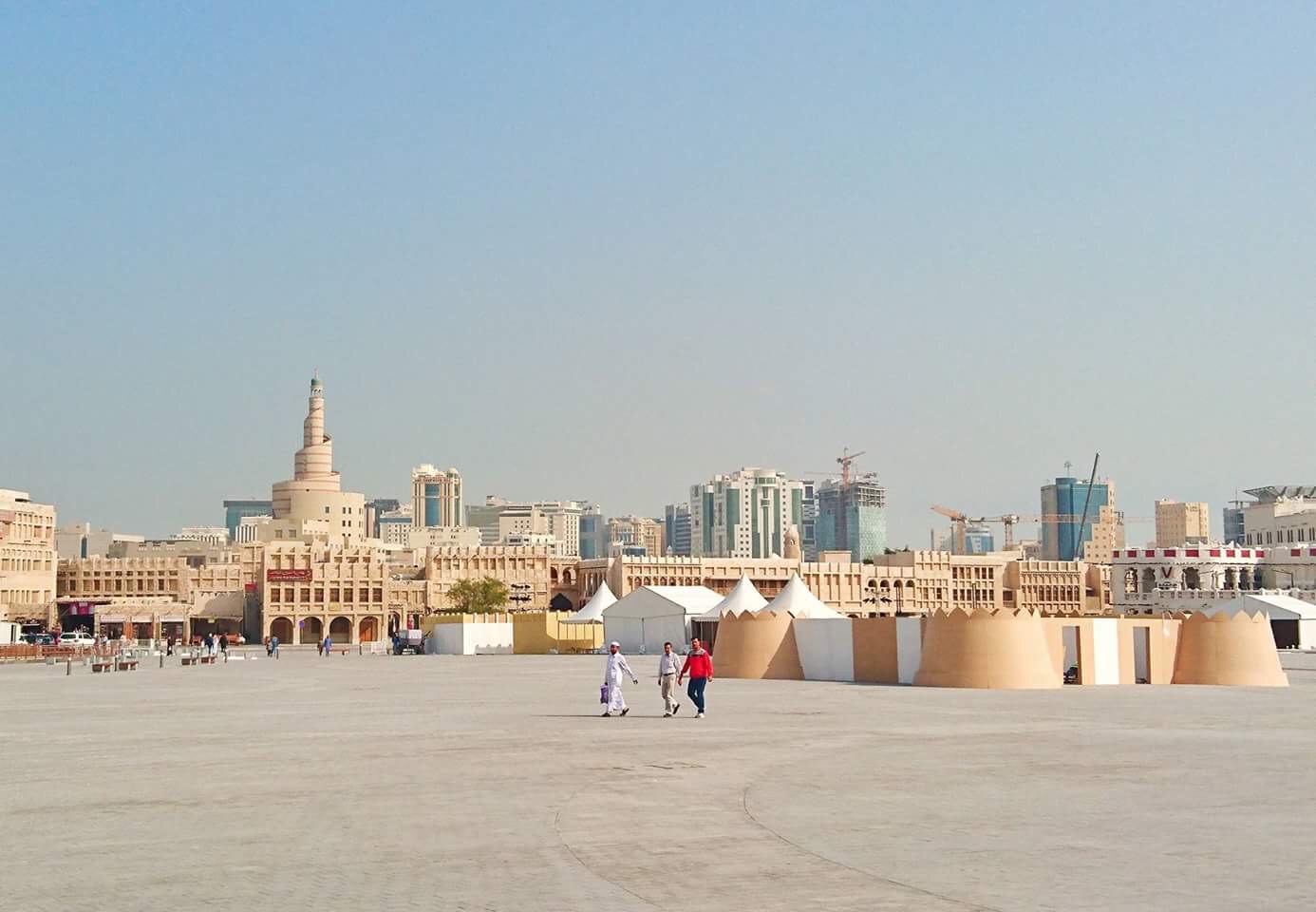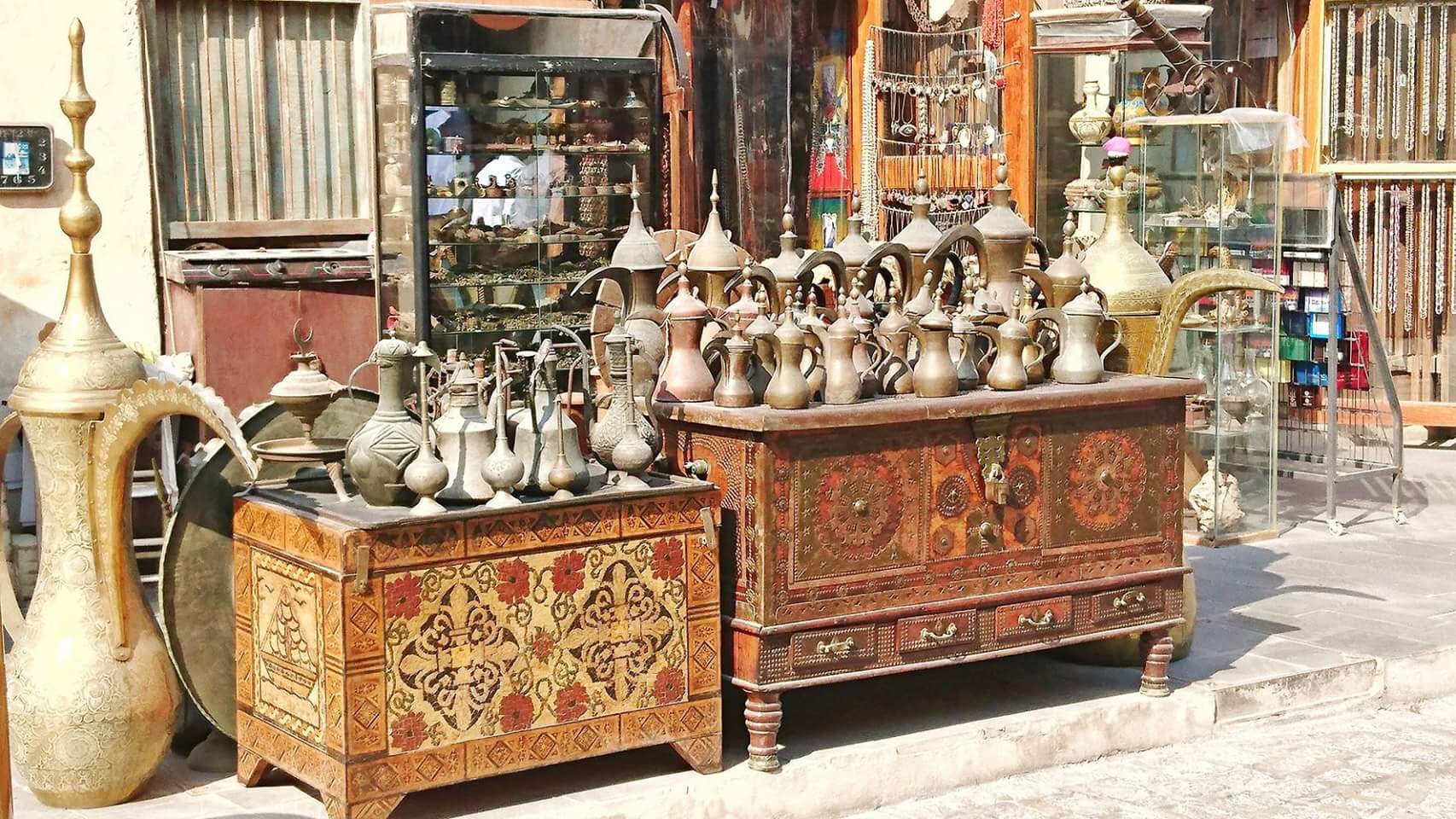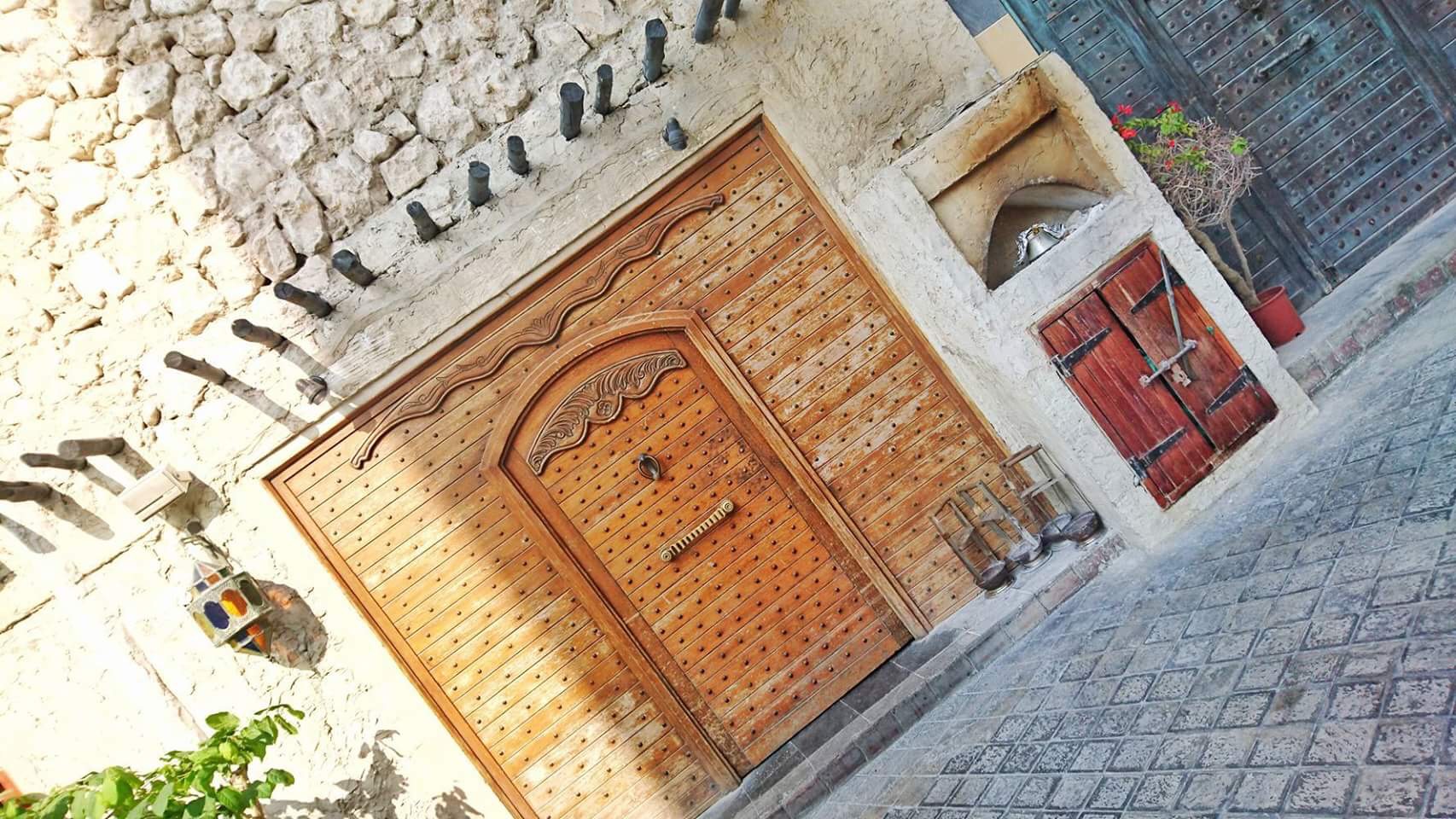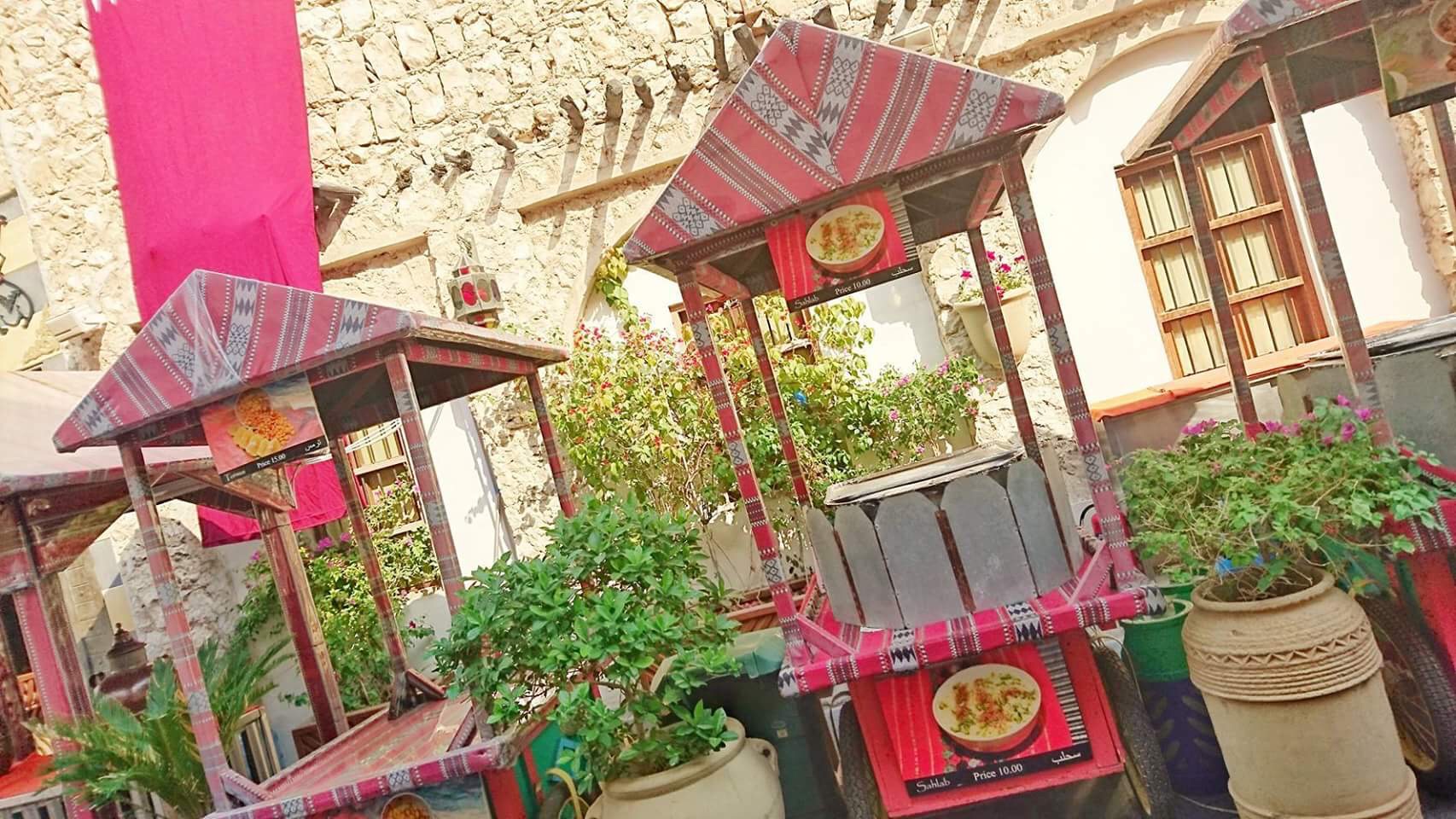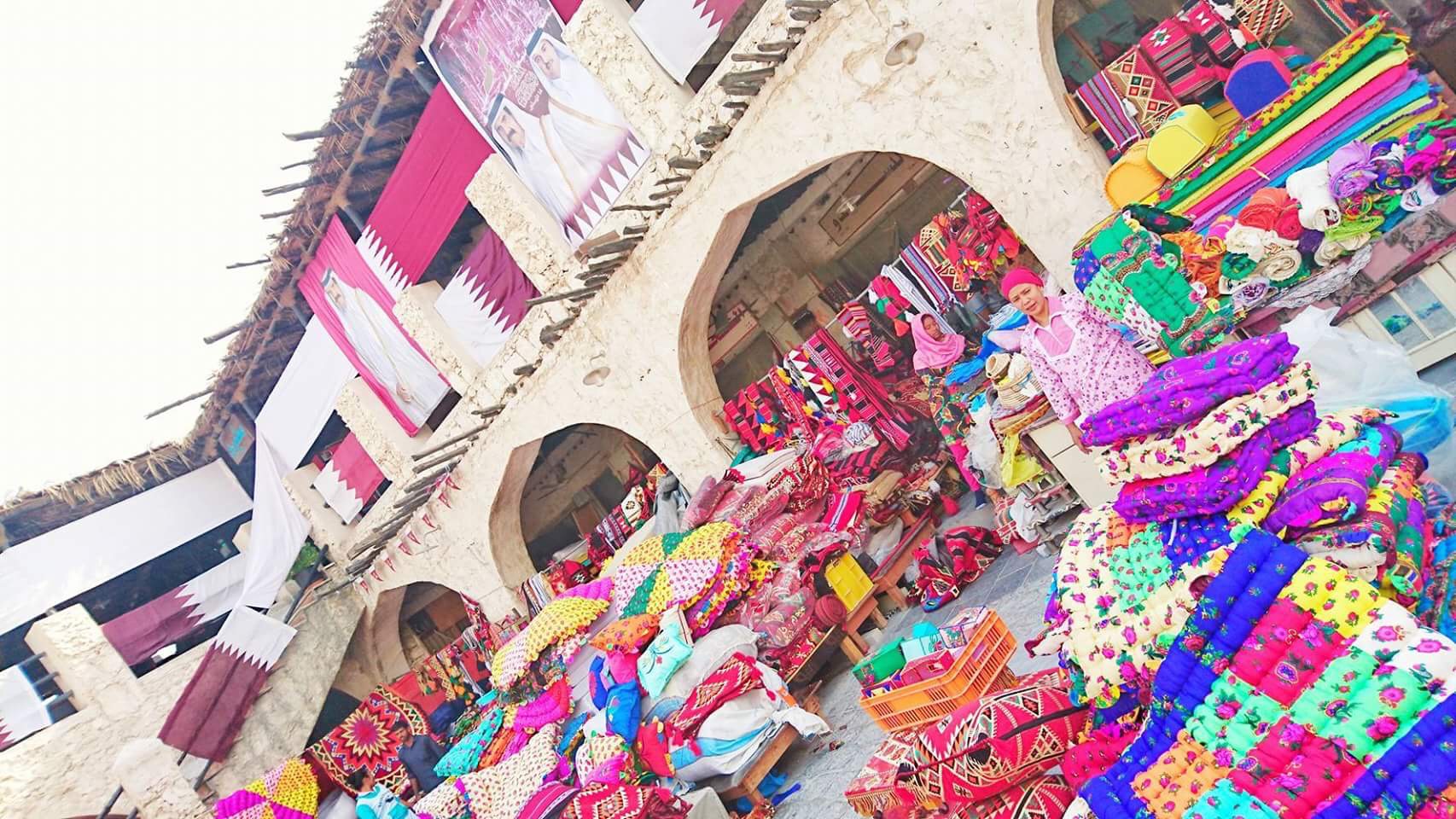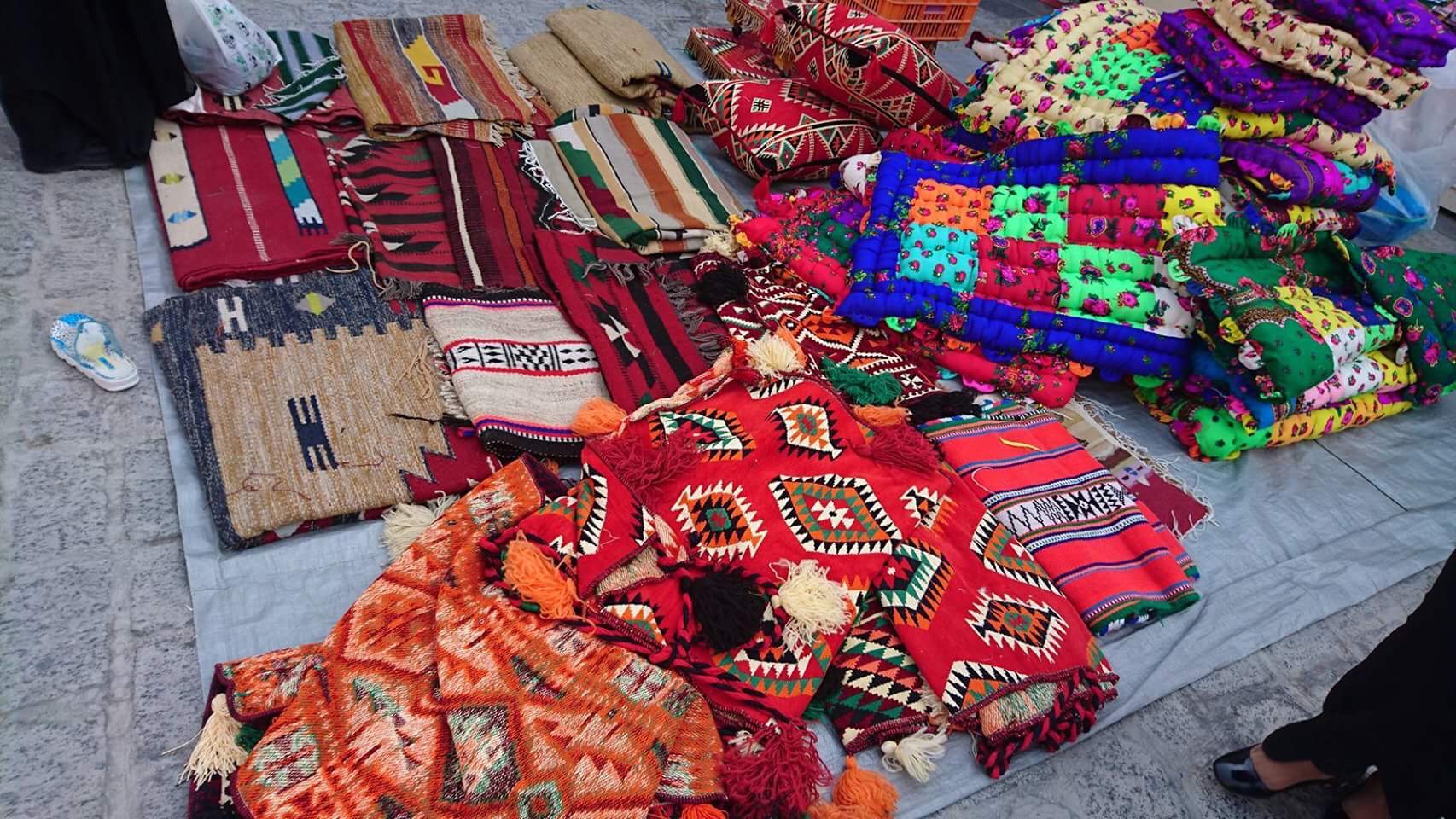 After exploring the Souq for an about an hour, I decided to have breakfast and what best to have than Arabic breakfast!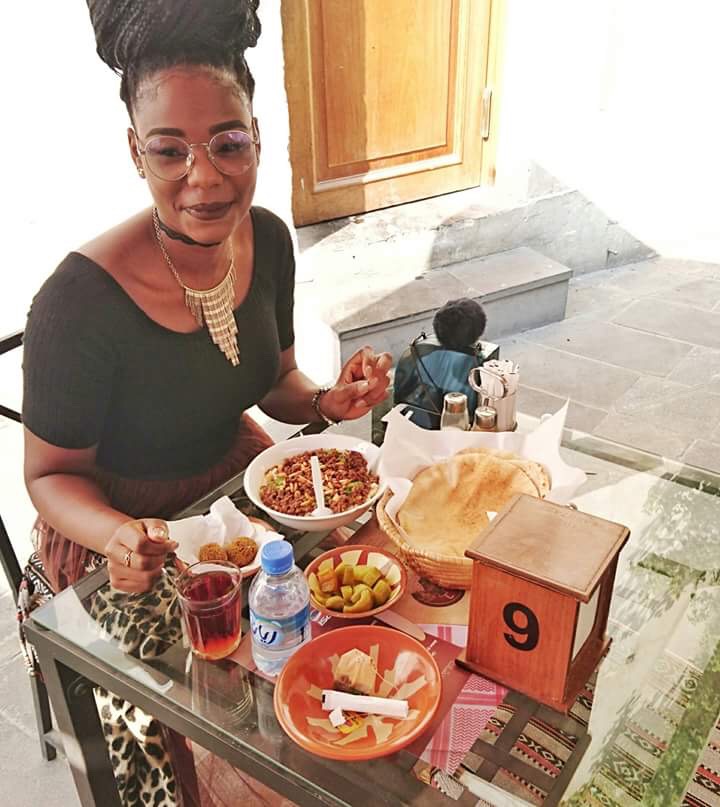 There's a art center (The Wafiq Art Center)close to the line of restaurants right in front of the Souq. Its fairly small but aims to preserve Qartari and middle eastern traditions. The ground floor is dedicated to paintings, drawings, calligraphy etc. Other halls are specifically for graphic designs and also an Art library. What caught my eye mostly was the details of the decor. The place was filled with antiques and culture. If you fancy having a portrait drawn or painted, there's a few artists you'll find inside and can have one done straight away.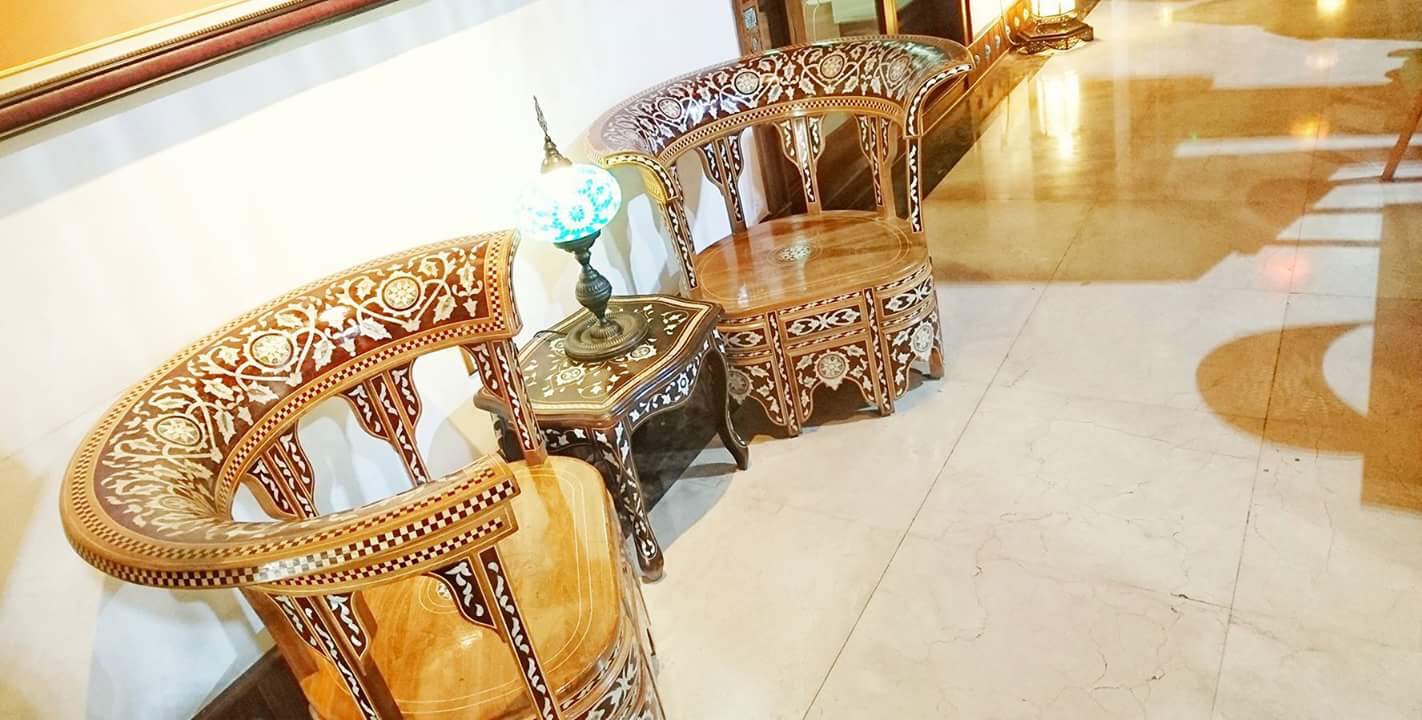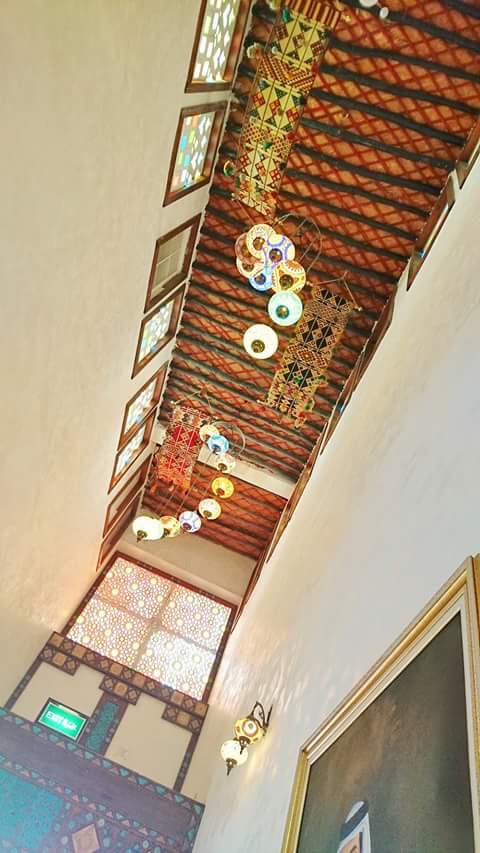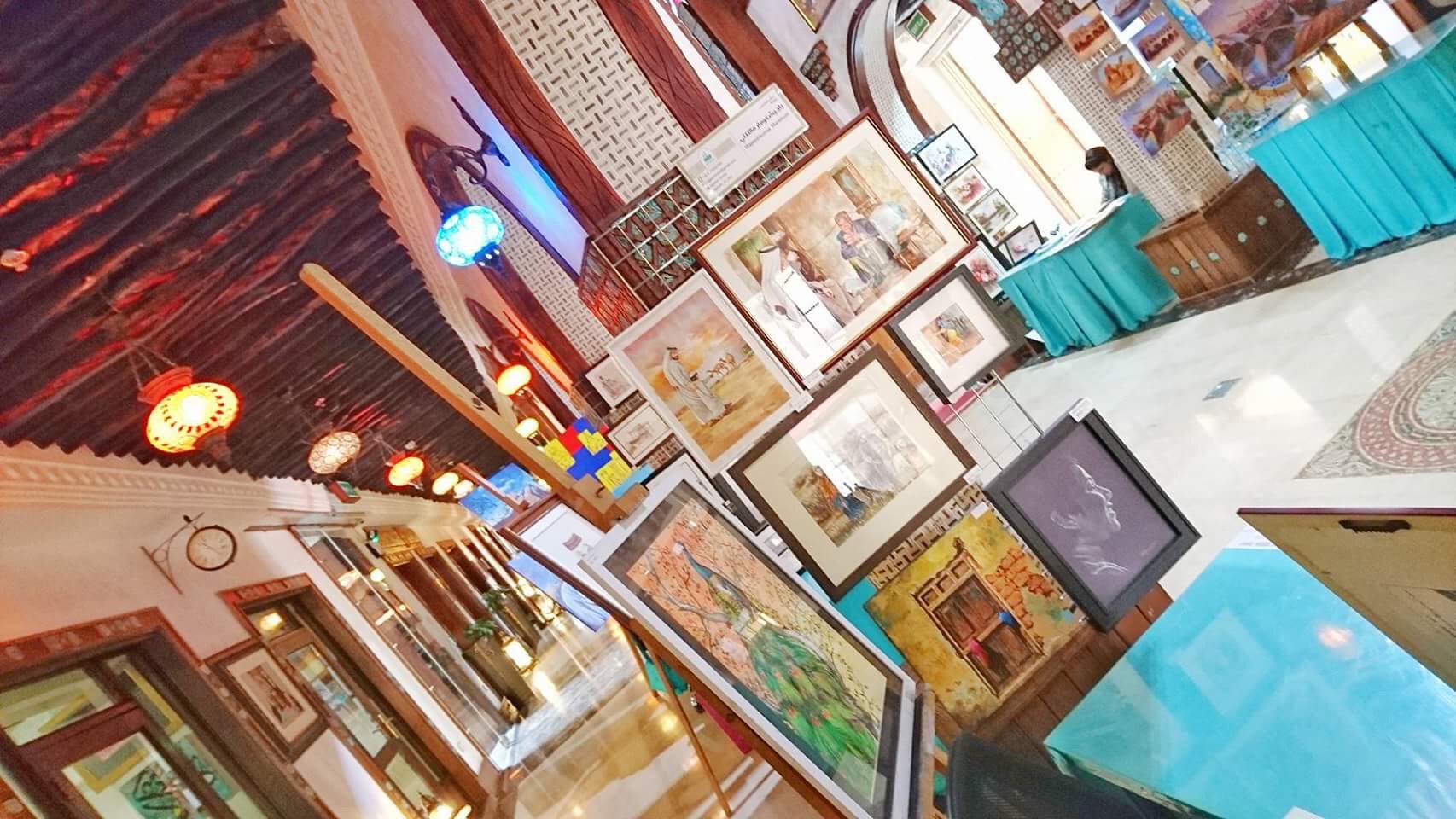 Even thou our version of  winter in the middle east is slowly creeping in, I was happy that the days are still warm and could parade in this cute summer outfit.
outfit details: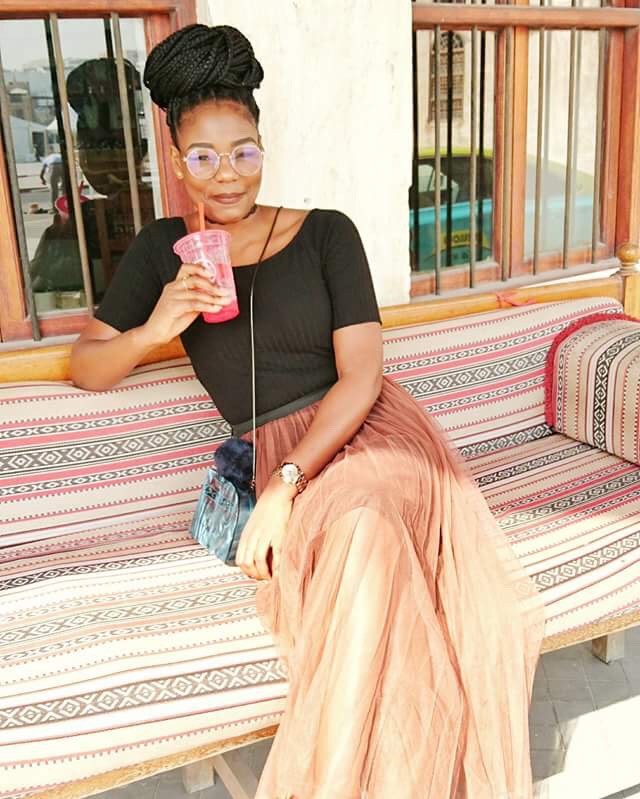 Bodysuit – HERE
Choker – Similar HERE
Clutch – ADOLFO  DOMININDUEZ
Skirt – purchased at platinum market during my recent visit to Bangkok. Cost me 400 Thai baht only.(approximately 10$)…Don't you just love bargains!!!
Enjoy the pics and check my Instagram page for more pictures not featured here video to come soon..<3
Have you visited Doha? what did you do?
Until my next adventure…
Thanks for stopping by…
Veronica xo