It took me a while to know what Mom Jeans are. Not that i'd be better qualified to give them a better name but the name put me off to even try them lol. Im just being honest but nonetheless, i am a curious creature so here i am writting about them. I  recently realized how much I limit myself on the type of jeans I wear. Ever since the skinny jeans were introduced, like most women, I got hooked and stuck to them because they are easy to style and most importantly they fit better than most jeans( being a typical African woman with a big bum)🙈
Every now and again thou, i admired women that are able to rock different types of jeans. Fear has amazing power over us. It never occurred to me that I convinced myself that there was no way that the Mom jeans wouldn't look nice on me without trying. Like most things, you never know until you try. In the quest to try and find out for sure if this was the case, i thought i'd start with the "mom jeans".
I got to find out that they are actually versatile, comfortable and you are guaranteed no mishaps of showing a bit of knickers or bum if you are a"heavily bumed"as myself(yes, bumed isn't a word i just created it so there!!) and your top isn't long enough.lol
You can wear them with almost anything and will look great depending on your shape and size. For instance, loose fitted t-shirts tucked in, vests, strapless tops, crop tops which have recently come back into fashion, etc.
Also depending on the type of look you want to achieve, you can dress them up by adding some wedged heels and accessories or dress them down by throwing on a pair of converse.
I styled mine with a plain black off-shoulder body suit and some sneakers for a casual look. To be honest, the size that fitted around my hips was way too loose around the waist so had them altered to fit properly.
So don't be afraid to break out of your comfort zone and try something new.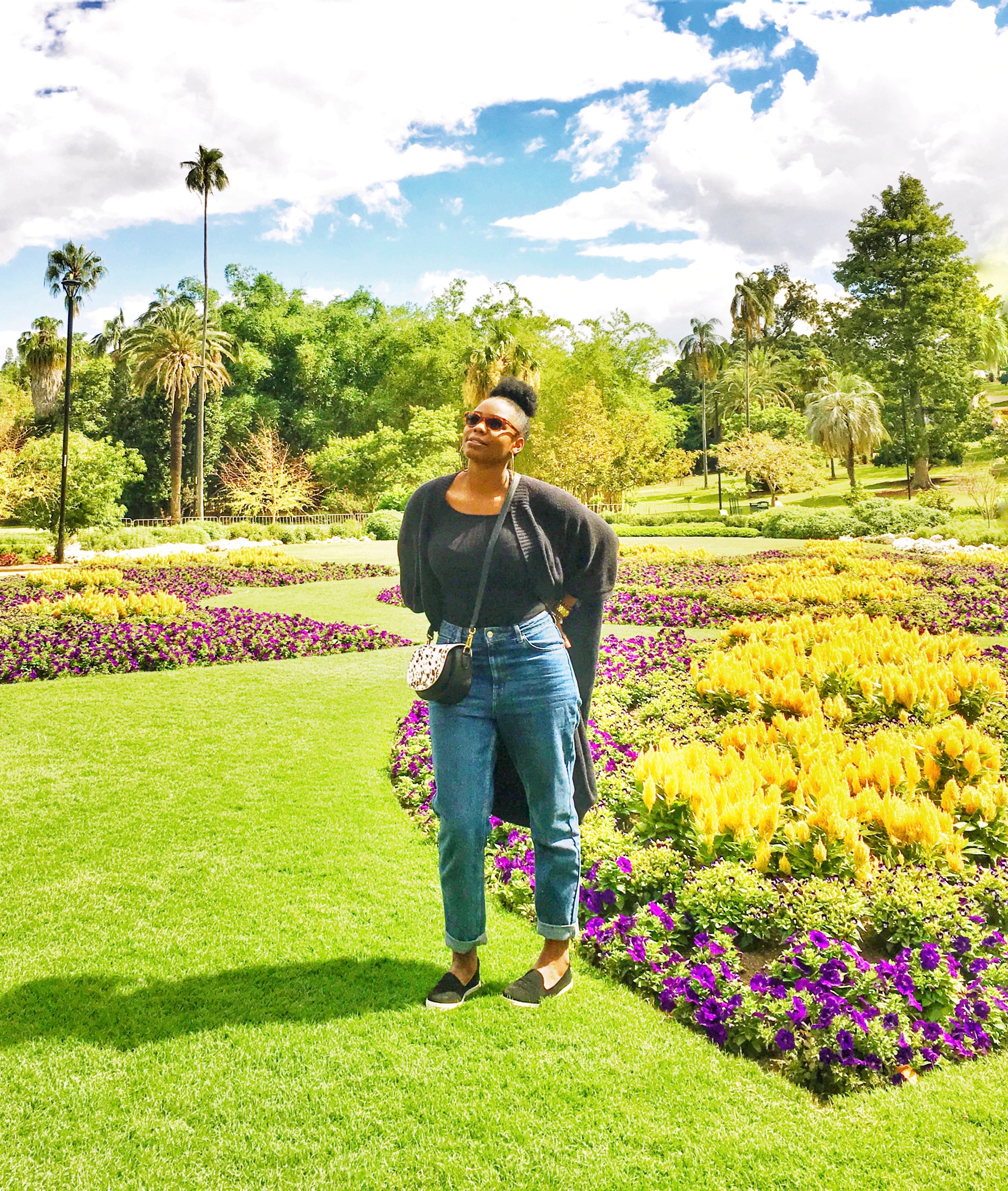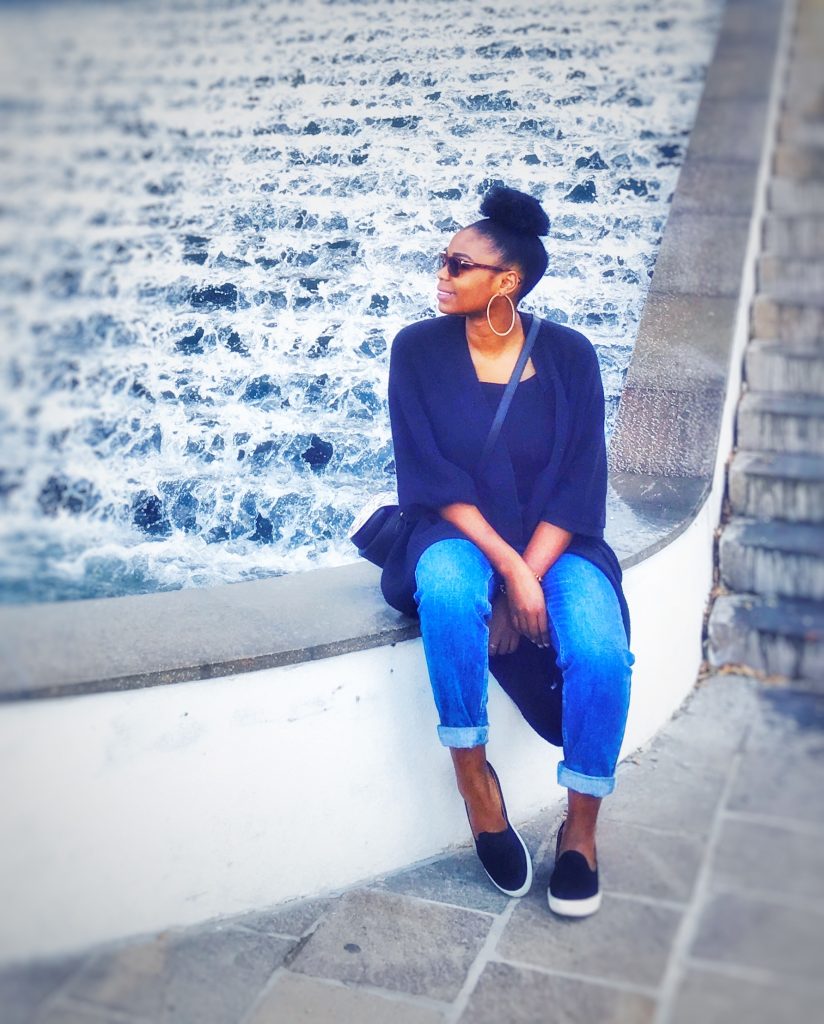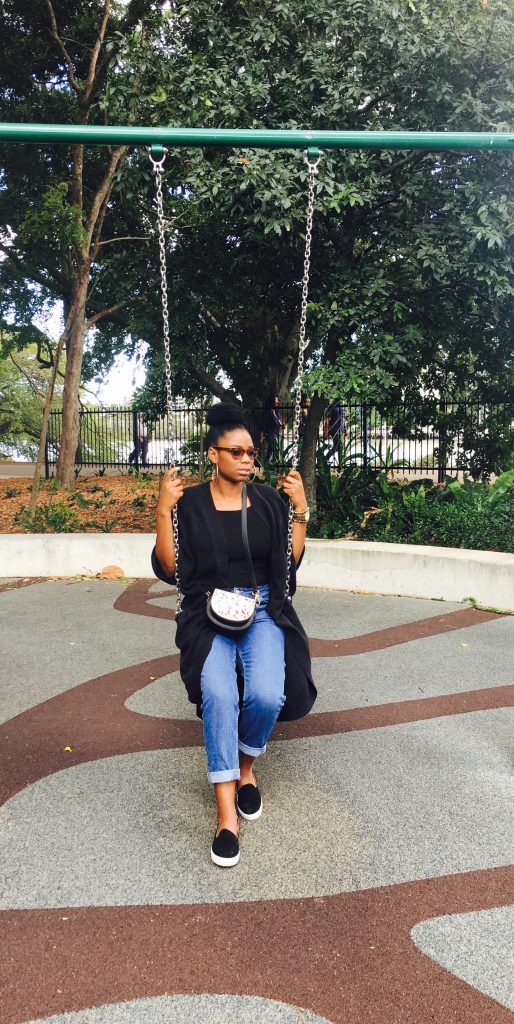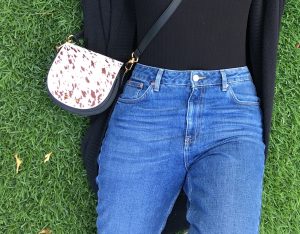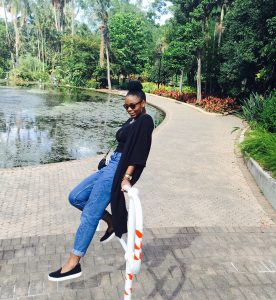 Jeans – Topshop
Top -Forever 21
Shoes – temp-black-anaconda-trainers from Topshop
Bag – Charles & Keith
Dont forget to write your comments below about what you think of this outfit.
Remember, you are BE-YOU-T-FULL!!!
Veronica XO