Am totally addicted to these two face oils at the moment….
I use them on their own mostly when I'm at home and not going anywhere and in the evenings before going to bed.
I make sure my face is clean from any makeup and rinsed well. Then I squeeze one drop from each bottle on to my palms, rub together gently and apply thoroughly on my entire face.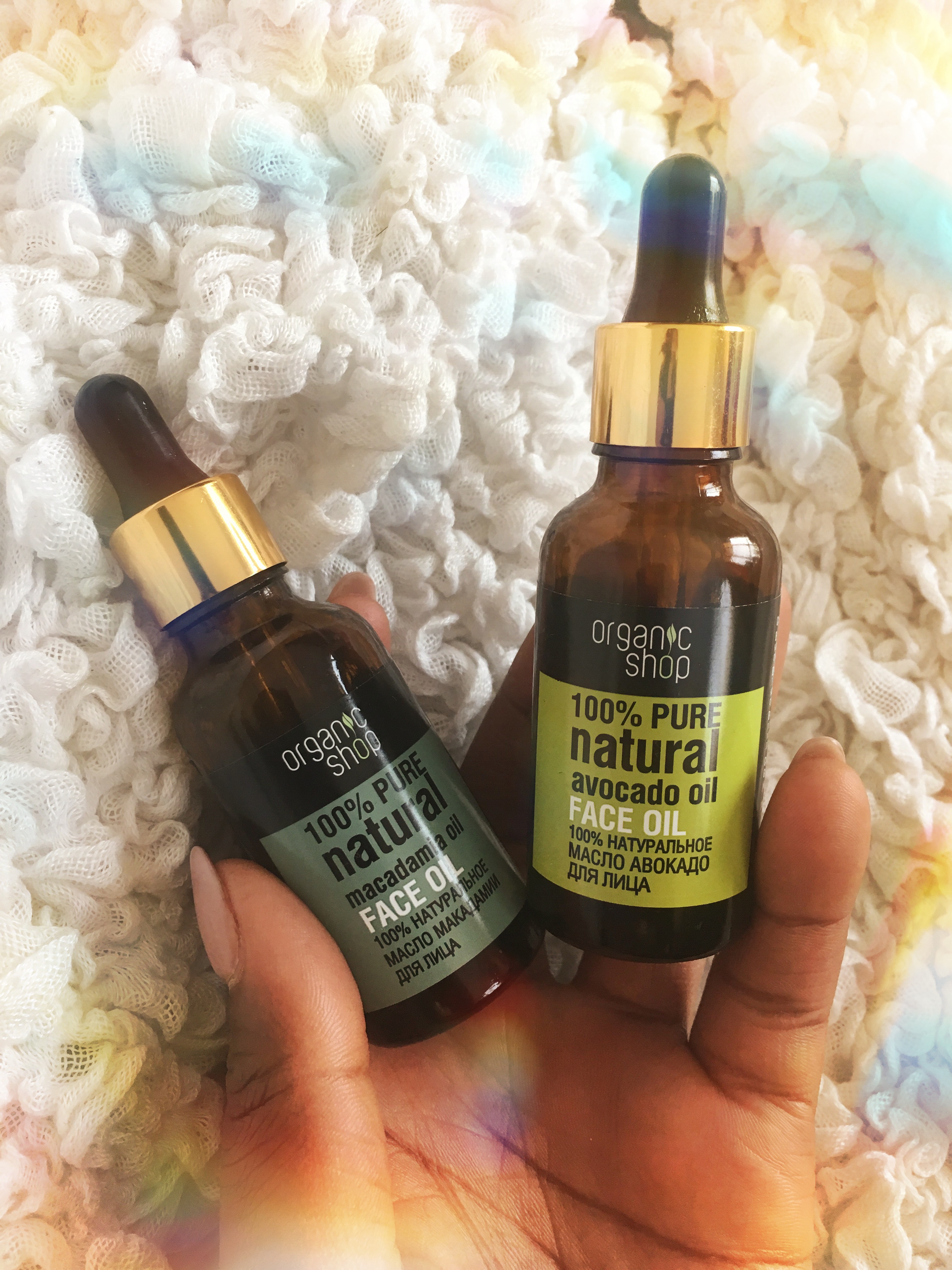 The amazing thing with these oils is that they are not greasy and easily absorb into your skin so they don't leave your face looking shiny.
Sometimes, I mix a drop from either one with my moisturiser before I apply my make-up. I find this helps my face not to get too dry when I'm flying for long hours.
My skin wasn't terrible before but since I started using these oils, I've definitely noticed that skin is much softer and hydrated. Of course results will vary depending on other factors such as skin types, diet etc.
You can get them from most organic shops and if you have difficulty in finding the actual face oils, pure Avocado oil/ macadamia oil are fine. Just make sure they are organic and cold pressed.
I also use rosehip oil and does wonders for my skin. you can get this from amazon.com
Benefits of rosehip oil: nourishes and hydrates skin. Also reduces scars, stretch marks and pigmentation.
Benefits of Avocado oil: Hydrates and softens skin. Avocado oil often recommended to treat acne, blackheads, eczema and anti-aging.
Benefits of macadamia oil: similar to Avocado oil only difference is it absorbs into skin much faster than Avocado oil though it appears thicker.
Always do a patch test first on your inner wrist if you are unsure or have very sensitive skin to see if it's safe for you to use. If your skin appears irritated, then do not use it on you face or body and try another organic oil.
Please leave a comment if you've tried any these oils and what your experiences are.
Veronica xo