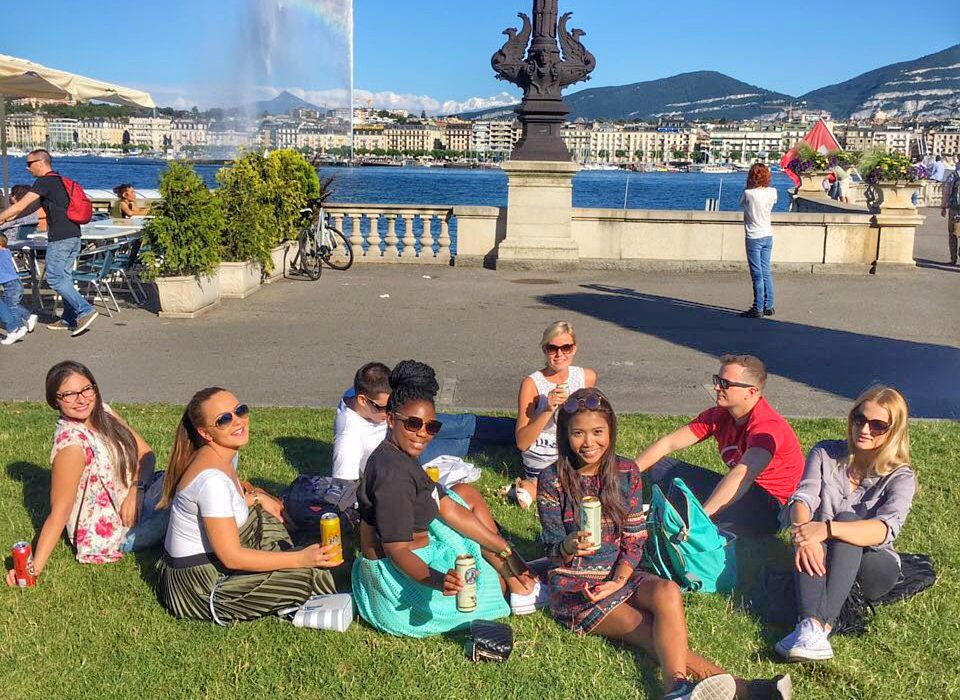 Geneva is one of the few cities that I always dreamed of visiting. So, when it showed up on my roster, I couldn't believe it and to top it up, they gave me 2…! Happy days!!! lol
I usually don't plan ahead on what I'll do when I travel for work but for Geneva, it was different. I had to make sure that I take full advantage of the opportunity because it's a high demand destination amongst cabin crew.
So I did some research on the internet and made notes on the best way to enjoy this beautiful city.
Geneva is a small city and can be explored in one day if you visiting for a few days and plan well ahead.
We only have 24 hours' layover and it just isn't enough to do everything in a day because I have to rest to be able to work the following day.
Bearing all that in mind, this is how I spent my first visit.
We hopped on to a bus into town which took us about 15-20 mins from the hotel (Stirland). It was such a lovely sunny day and everyone was in a super happy mood. As soon as we got off the bus, everyone was so excited and was on the cameras taking selfies.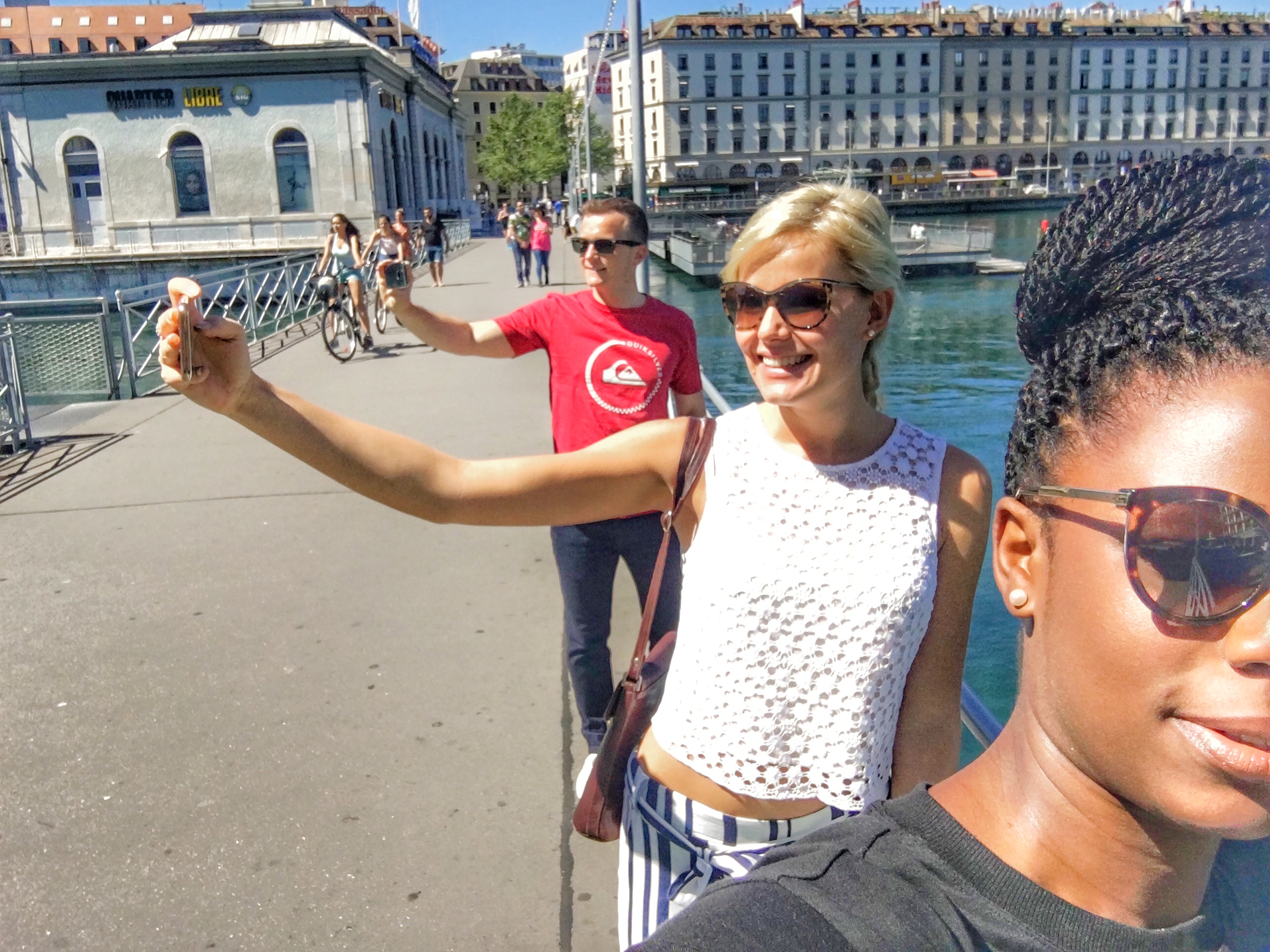 we then took a walk to see Lake Geneva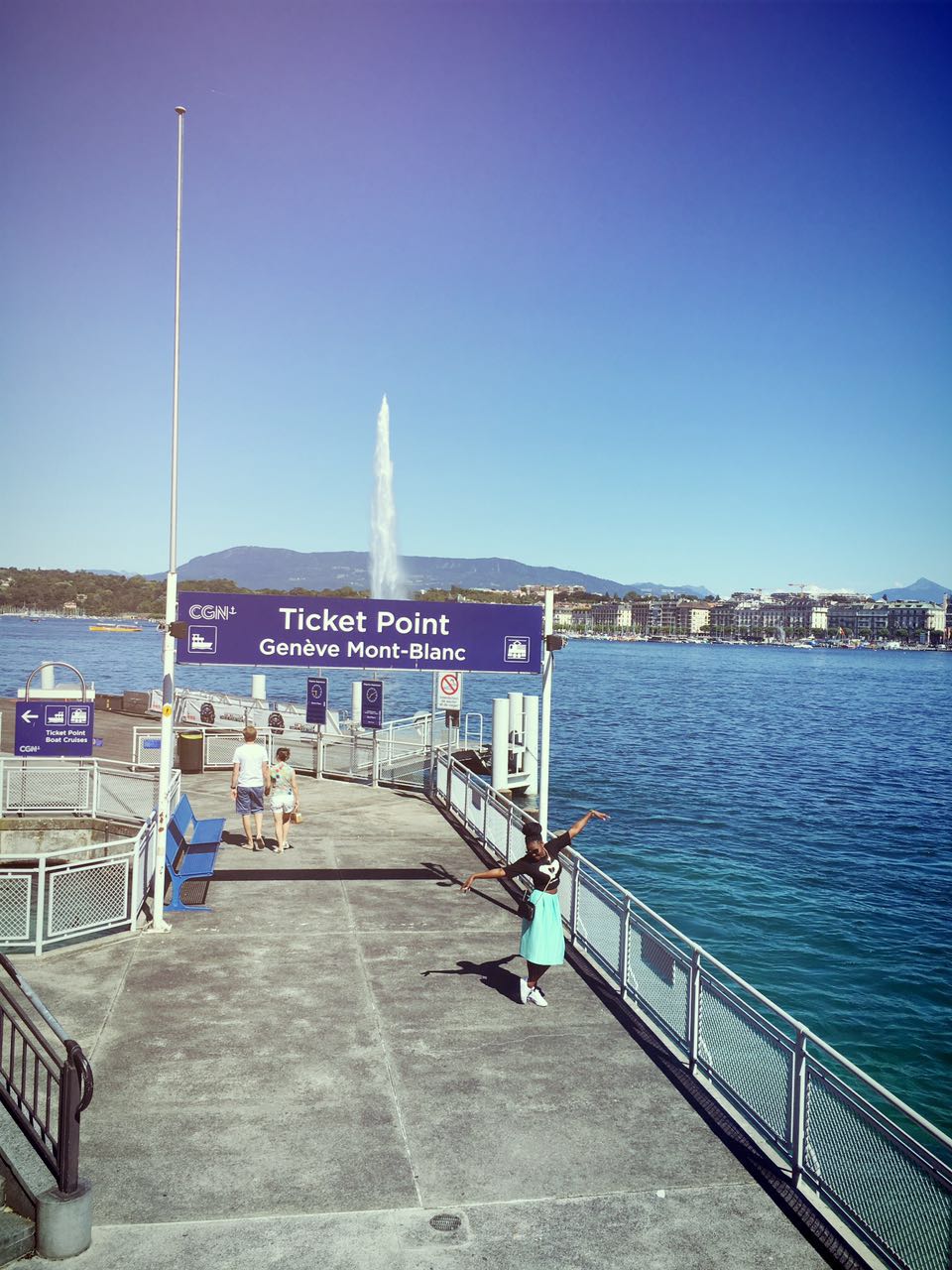 and of course had to take a pic of the famous fountain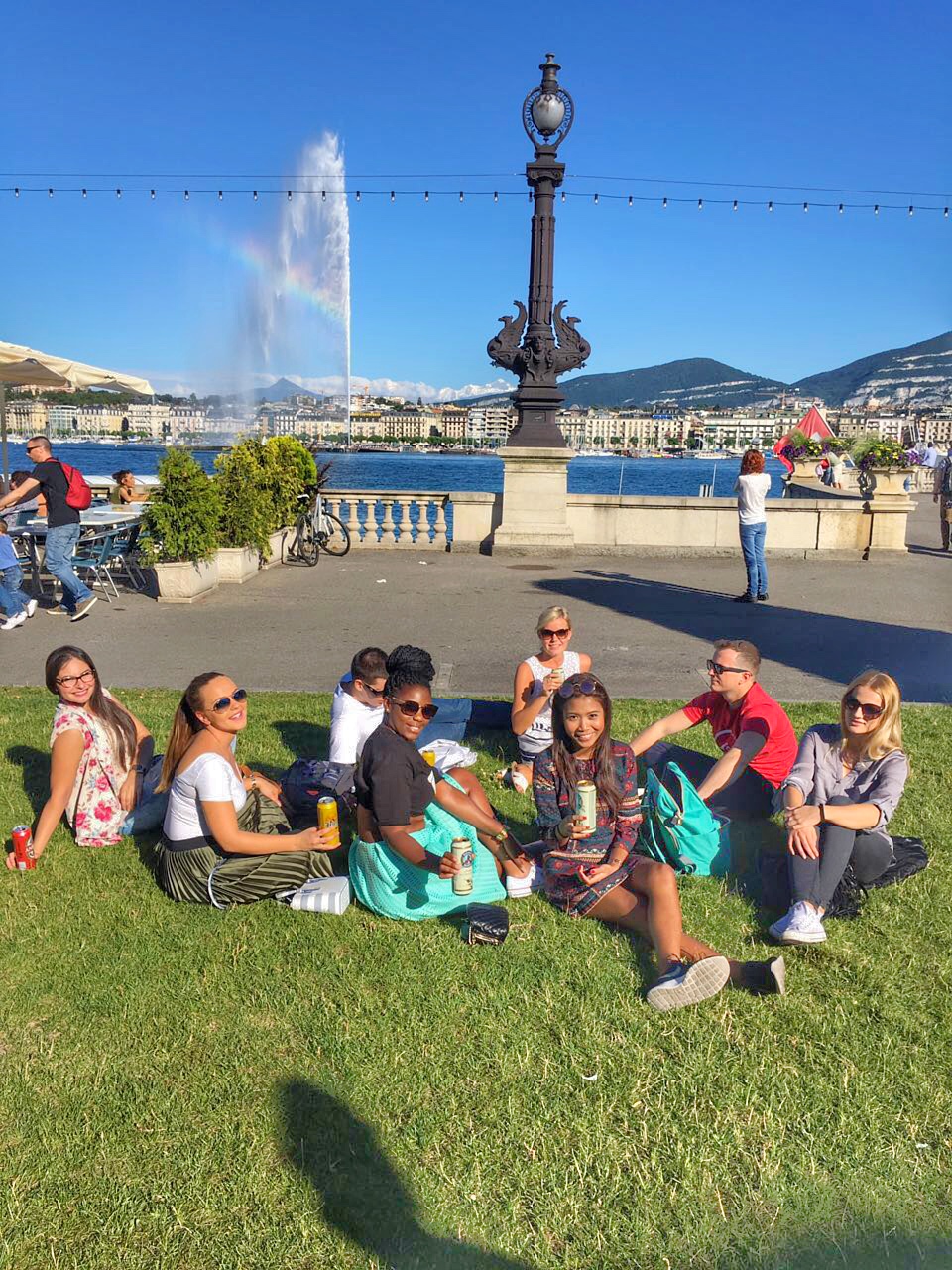 They say if you ever visit Geneva it's a must to eat a cheese fondue. I opted for a pork fondue because I figured the cheese fondue would be too rich for me. I must say I was a little disappointed when it was presented to me because it wasn't what I imagined at all. Nevertheless, I tried it. So to eat it, you use a long stemmed forks to dip the pieces of the meat into the broth for some minutes and eat once it is cooked. That's when I realized that a" fondue" is basically whatever it is you choose to cook (in this case the meat) in a cooking pot over a chafing stand heated with a spirit lamp.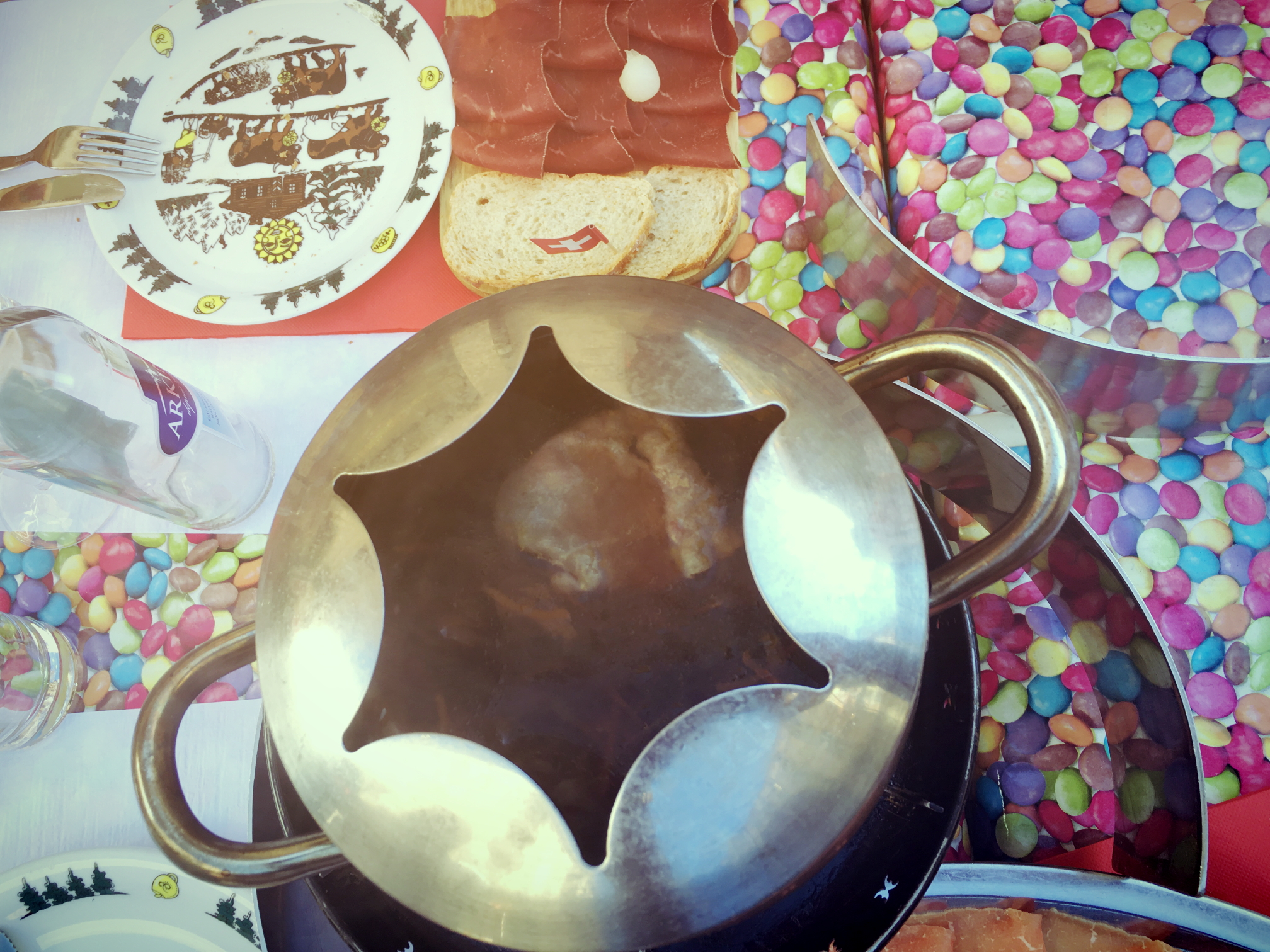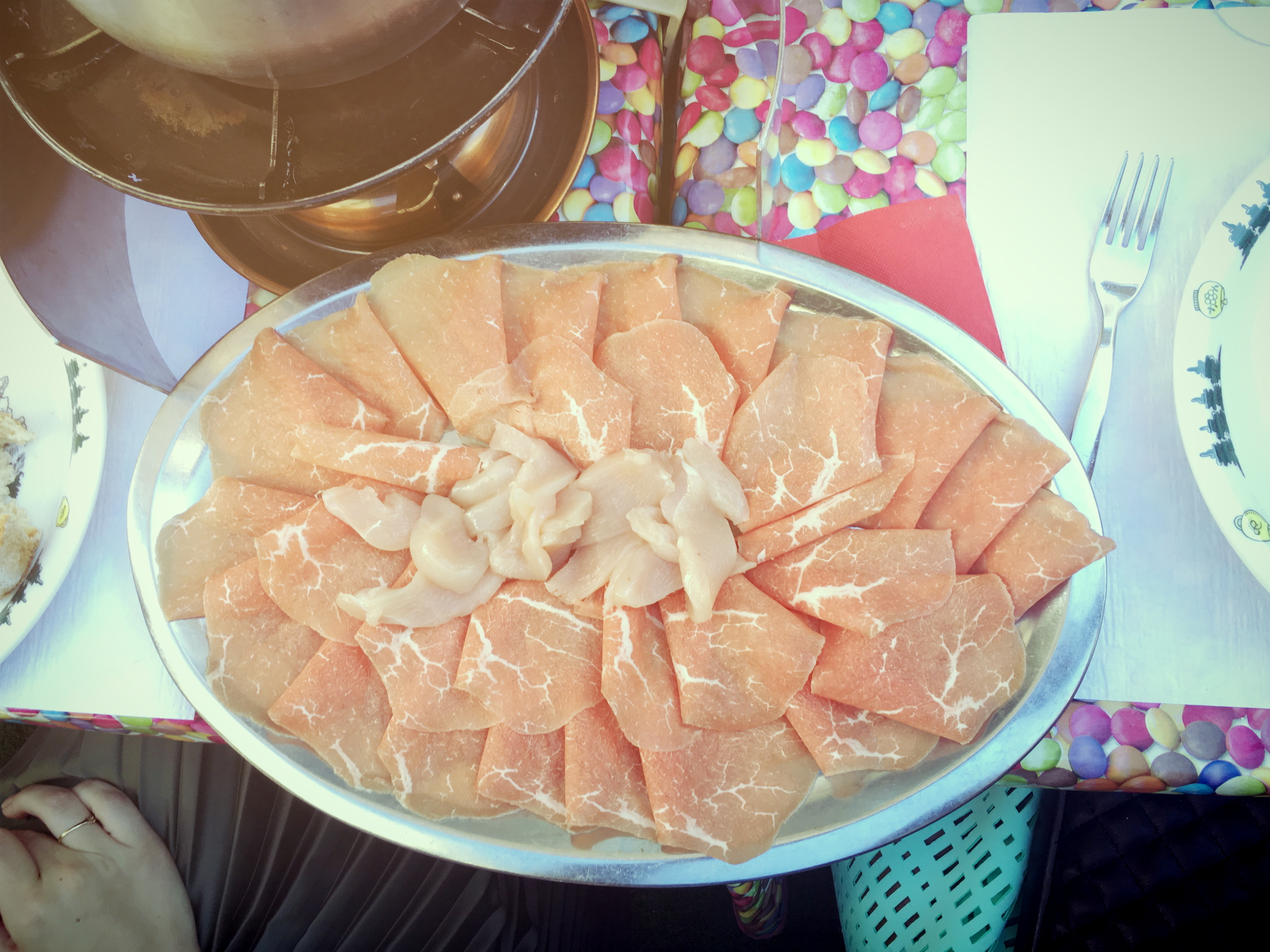 After having late lunch, we bought some beers in the nearby supermarket and sat on the grass close to the lake. From where we were, we had a lovely view of the lake and also the fountain.
Catching the last Sunrays on the grass filled with food coma.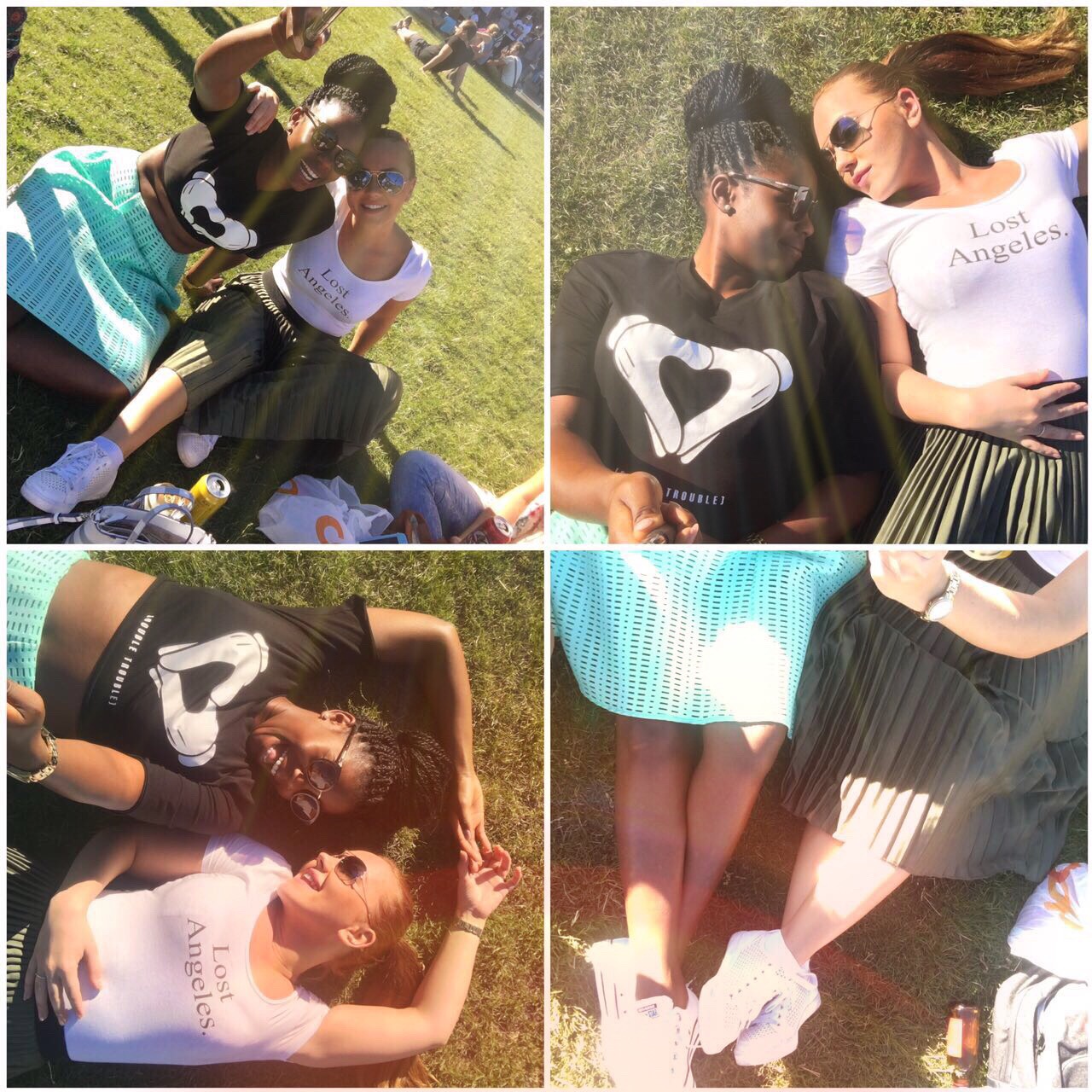 This moment was pure bliss. Laying on green grass, watching couples share embraces, kids running around chasing each other, R n b music playing from the beat box of a guy doing skits with his roller blades, the sun rays warming our skins and just exchanging jokes and laughs. Priceless!
On the way back to catch the bus I stumbled across my prince charming and couldn't resist and had to give him a kiss…lol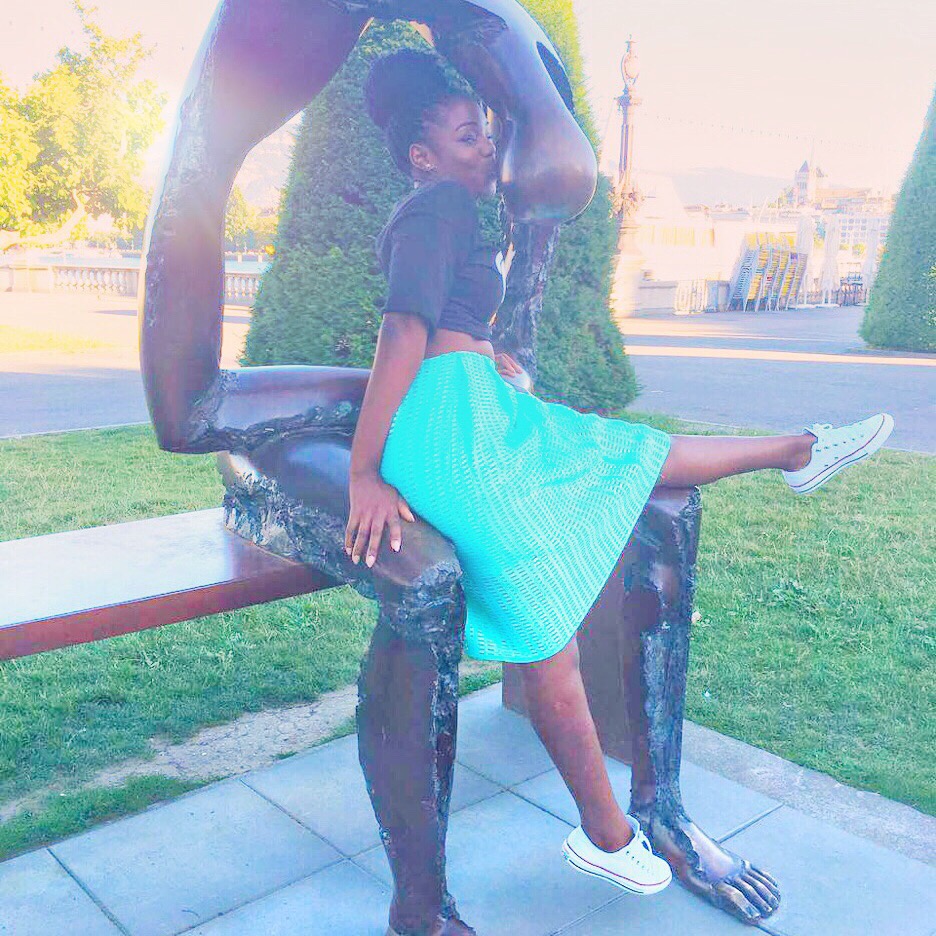 It was a layover well spent and looking forward to the next layover and all the fun things I'll do.
Have you visited Geneva before? What did you think of the city? What did you do?
Veronica XO