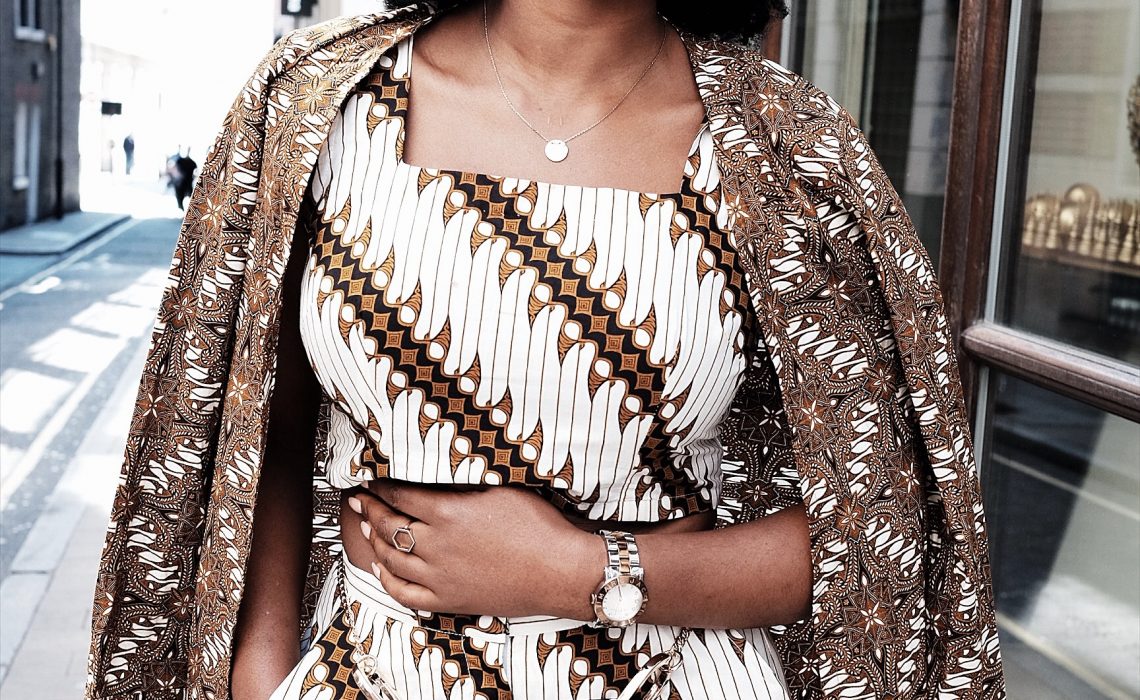 Hello beautiful humans,
I hope y'all had a lovely weekend.  I had a chilled weekend recovering from all the travelling.
Damn I do LOVE traveling but can get exhausting at times. Anyway, as I mentioned in my first blog post at the beginning of the year, I made a promise to get out of my comfort zone and try out new things. This meant different activities, being more social and also my dressing style. This two piece outfit made from African fabric is definitely a step towards that goal.